US attorney general names special counsel to investigate Trump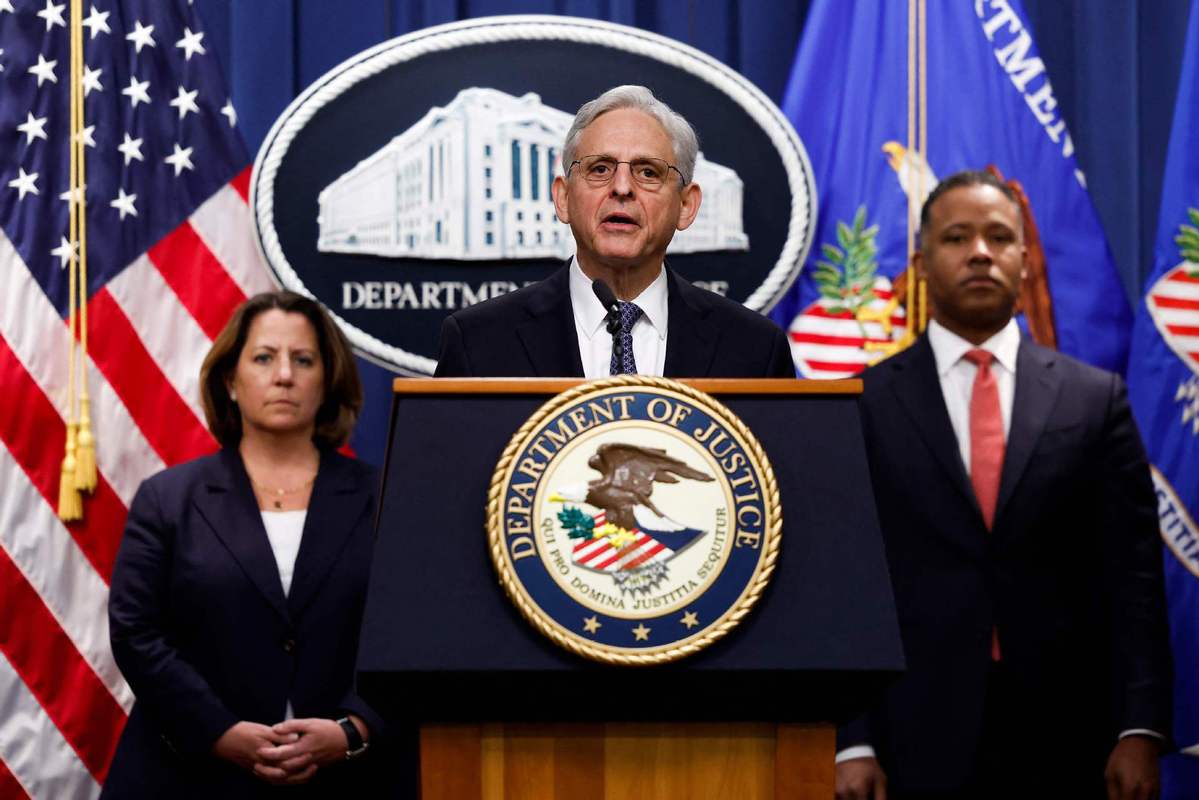 US Attorney General Merrick Garland on Friday appointed a special counsel to oversee the Justice Department's investigation into the handling of classified documents at former president Donald Trump's Florida estate and efforts by Trump to undo his loss in the 2020 presidential election.
The move is a recognition of political implications of two investigations that involve a former president who announced three days ago he would again seek the White House and a current White House hopeful.
Garland said that Trump's announcement of his candidacy and President Joe Biden's likely 2024 run were factors in his decision to appoint a special counsel. Garland said the appointment would allow prosecutors to continue their work "indisputably guided" only by the facts and the law.
Garland appointed Jack Smith, who once led the Justice Department unit that investigates public corruption and since 2018 has been the chief prosecutor at The Hague investigating war crimes in Kosovo. He will be the third special counsel in five years to examine issues involving Trump.
Trump attacked the appointment. "I have been going through this for six years – for six years I have been going through this, and I am not going to go through it anymore," Trump told Fox News Digital. "And I hope the Republicans have the courage to fight this."
A spokesperson from Trump's campaign said: "This is a totally expected political stunt by a feckless, politicized, weaponized Biden Department of Justice."
A White House spokesman deferred comment to the Justice Department.
Garland said he was "confident" that the appointment of the special counsel wouldn't slow down either investigation and emphasized that he will ultimately make the decision on whether to prosecute.
In a statement issued Friday, Smith, said that he would "conduct the assigned investigations, and any prosecutions that may result from them, independently and in the best traditions of the Department of Justice." He said that the investigations would "not pause or flag" under his watch and that he would "move the investigations forward expeditiously and thoroughly to whatever outcome the facts and the law dictate."
Smith was a federal prosecutor in an office that was among the first to investigate a young Donald Trump in the 1970s, on possible fraud charges. It was a roughly six-month investigation and closed without charges. Trump soon after began telling people about his ordeal.