President Xi Jinping delivers keynote speech at APEC CEO summit
People's Daily app
1542419056000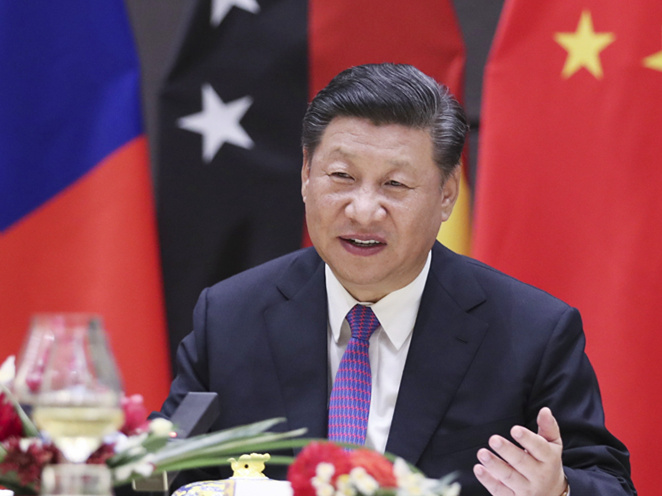 File Photo: Xinhua
Global growth is shadowed by protectionism and unilateralism, Chinese President Xi Jinping said in a keynote speech at the 26th Asia-Pacific Economic Cooperation (APEC) CEO Summit in Port Moresby, the capital of Papua New Guinea (PNG), on Saturday.
Only openness and cooperation can bring more opportunities and create more space for development, said Xi.
Xi calls for firm efforts to safeguard multilateral trading system with WTO at core. "Mankind has once again reached crossroads," Xi said, "special and differential treatment for developing countries is WTO's unshakable cornerstone".
"Rules should be formulated by international community, not in a might-is-right way", Xi said.
"Inadequate global governance is a prominent challenge", Xi noted.
China plans to host the second Belt and Road Forum for international cooperation and the second International Import Expo next year, according to Xi.
"We are all indeed fellow passengers in the same boat", said Xi.
This year's APEC is being held in the Pacific island country under the theme of "Harnessing Inclusive Opportunities, Embracing the Digital Future" and will run through Sunday.
Leaders and representatives from 21 member economies are expected to engage in discussions focused on building common ground on trade to ensure economic growth, employment and better quality of life for people in the region.
(With input from Xinhua, CGTN)