US sanctions five Iranians it says assisted Yemen's Houthis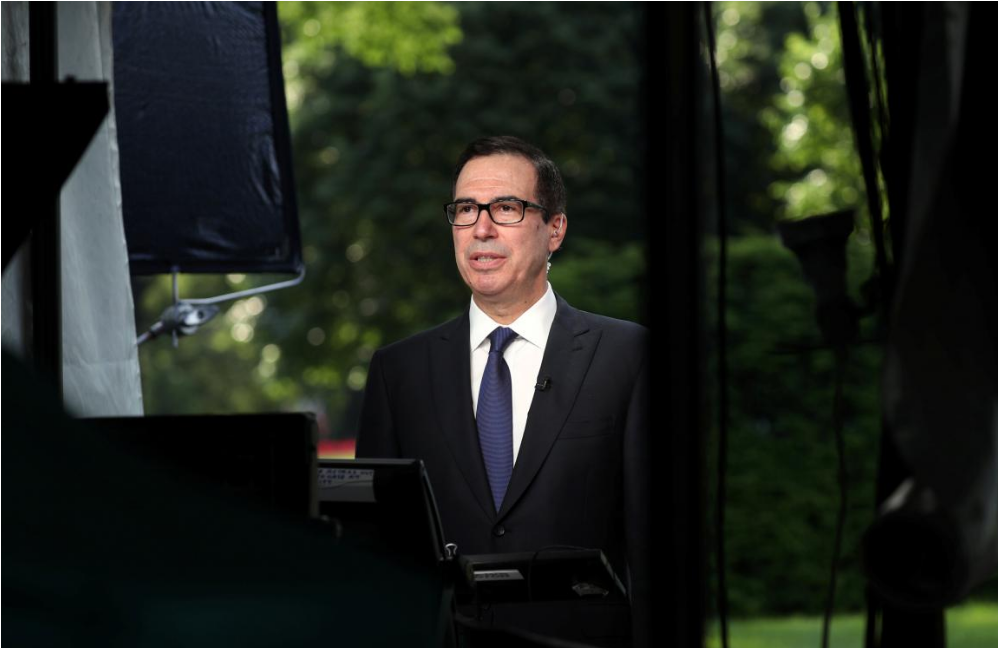 US Treasury Secretary Steve Mnuchin speaks during a TV interview at the White House in Washington, US, May 21, 2018. (Photo: Reuters)
The United States on Tuesday imposed sanctions on five Iranians it said had provided Yemen's Houthis with expertise and weaponry that were then used to launch missiles at cities and oil infrastructure in Saudi Arabia.
In a statement, the US Treasury named the individuals as Mehdi Azarpisheh, Mohammad Jafari, Mahmud Kazemabad, Javad Shir Amin, and Sayyed Mohammad Tehrani. It said the first four individuals had worked with the Houthis through Iran's Revolutionary Guards, while Tehrani had helped with the financing of the Revolutionary Guard.
The fresh sanctions, part of President Donald Trump's pledge to economically suffocate Iran in hopes of hampering the country's development of nuclear weapons, come one day after Secretary of State Mike Pompeo said the United States would soon crack down on Iran's support for the Houthis. Yemen's government has been pitched against the Iran-aligned Houthi movement since 2015 in a war driving the country to the verge of famine.