Avocado:'Green gold'from South Africa
People's Daily app
1529595174000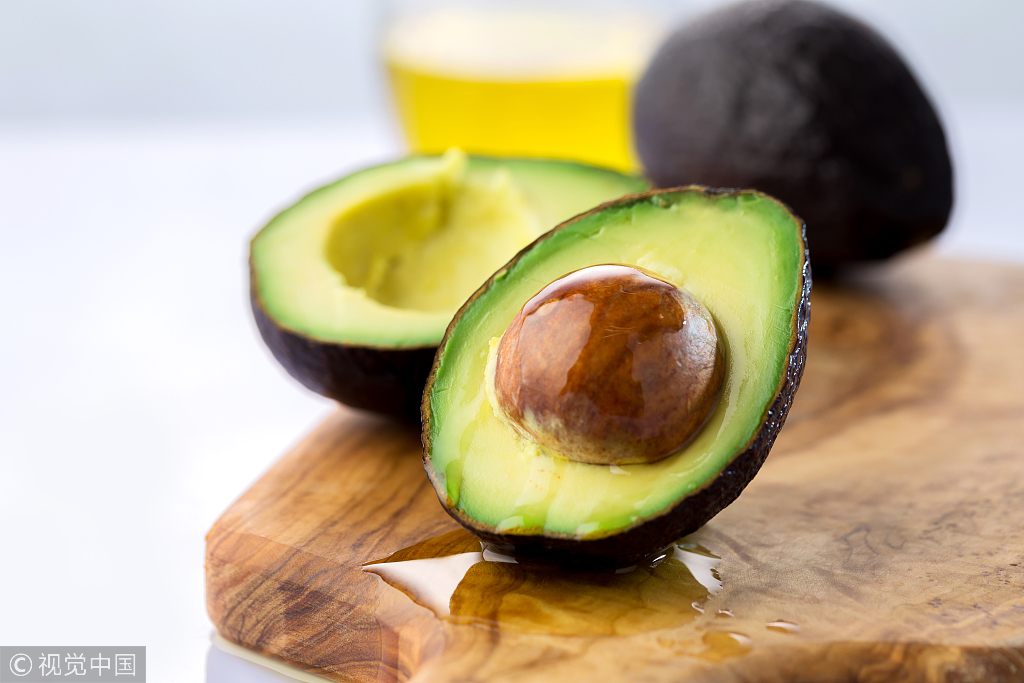 (Photo: VCG)
Johannesburg (People's Daily)-There is very good news for South African farmers who are struggling with drought. The farm-gate price of a crop they grow has risen 130 percent since 2008. The crop is avocado.
Avocado is rich in monounsaturated fats and has a smooth and creamy texture. It has a unique nutrition profile, with lots of fiber and vitamins and minerals, such as B-vitamins, vitamin K, potassium, copper, vitamin E and vitamin C.
Keeping a habit of eating avocados can bring various health benefits, such as decreased risk of cardiovascular disease. They are also very useful for weight loss.
In South Africa, avocados are traditionally grown in humid sub-tropical climates in the Limpopo, Mpumalanga and KwaZulu-Natal provinces, but recently, with the help of techniques such as drip irrigation, avocados can be planted in the drier Eastern and Western Cape provinces.
Wessel Lemmer, a senior agricultural economist at Absa Bank told the media that many farmers in Cape have swapped annual crops like maize, cotton and alfalfa for avocados.
Also known as "green gold," avocado is a lucrative business that bring around 1.85 billion rand ($137 million) in a year to South Africa in revenues. Last year, the export price of avocado rose to 22.10 rand (70 US cents) per kg, up from 9.64 rand in 2008, and the annual production reached 125,000 tonnes, more than half of which was shipped to the European market.
Thanks to a bigger demand from the rising middle class and young people, avocado sales continue to grow in China.
According to a report by CNBC, the sales of avocado in China are expected to more than double this year. More Chinese companies are dedicaed to importing avocados, and one of the major exporters is South Africa.
Here are some tips to enjoy your avocados in the South African way:
1. Add an avocado to your kota
Fill a half loaf of bread with grilled chicken breast, salad, sliced avocados and creamy avocado mayo. To make the avocado mayo whizz in a blender with a squeeze of lemon juice and 1-2 tablespoons of good quality olive oil. Season and use as an eggless mayo replacement.
2. Add an avocado to your hotdog
Mash or cube an avocado, gently mix it in with your favorite sauce and add it to your hotdog.
3. Add an avocado to your beef steak
Make your steak worthy with a fresh avocado topping. Mash two or three avocados with lime juice, finely chopped spring onions, a deseeded chopped tomato, one clove of chopped garlic and a few splashes of Tabasco sauce. Add a few dollops to your steak and top with biltong shavings. Serve with onion rings and a little extra guacamole for dipping.
4. Add an avocado to your braai salad (Paleo/vegan/gluten free)
Halve avocados and toss gently with cherry tomatoes, grilled sweetcorn, kidney beans, chopped chives and peppadews (a type of sweet cherry peppers). Serve with a squeeze of lime juice and freshly ground black pepper.