Ginsburg, 85, improving after fall but misses court session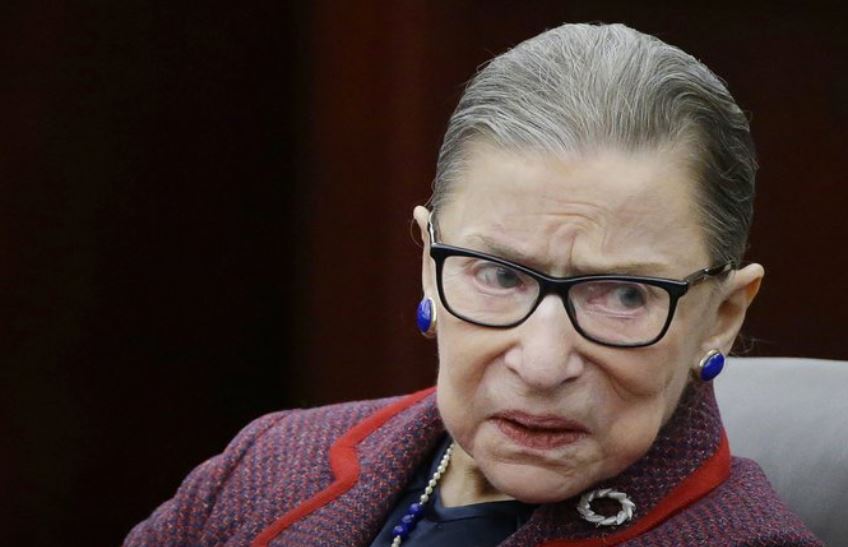 A Supreme Court spokeswoman says the 85-year-old justice "continues to improve" but is not joining her colleagues Tuesday morning when the court takes the bench briefly for routine business. The Supreme Court's oldest justice fell in her office at the court last Wednesday, went to a Washington hospital on Thursday and was released from the hospital on Friday.(File photo: AP)
US Supreme Court Justice Ruth Bader Ginsburg has missed a brief court session while recovering from a fall and broken ribs.
Supreme Court spokeswoman Kathy Arberg said the 85-year-old justice would not join her colleagues Tuesday morning when the court took the bench. Arberg says Ginsburg "continues to improve and is working from home."
The court previously said Ginsburg fractured three ribs in a fall last week.
The court did not hear arguments Tuesday but took the bench briefly for other routine business.
Ginsburg is the Supreme Court's oldest justice. She fell in her office at the court last Wednesday, experienced discomfort overnight and went to George Washington University Hospital in Washington on Thursday. She was released from the hospital on Friday.