Britain can take giant strides on China's 'new silk road': ambassador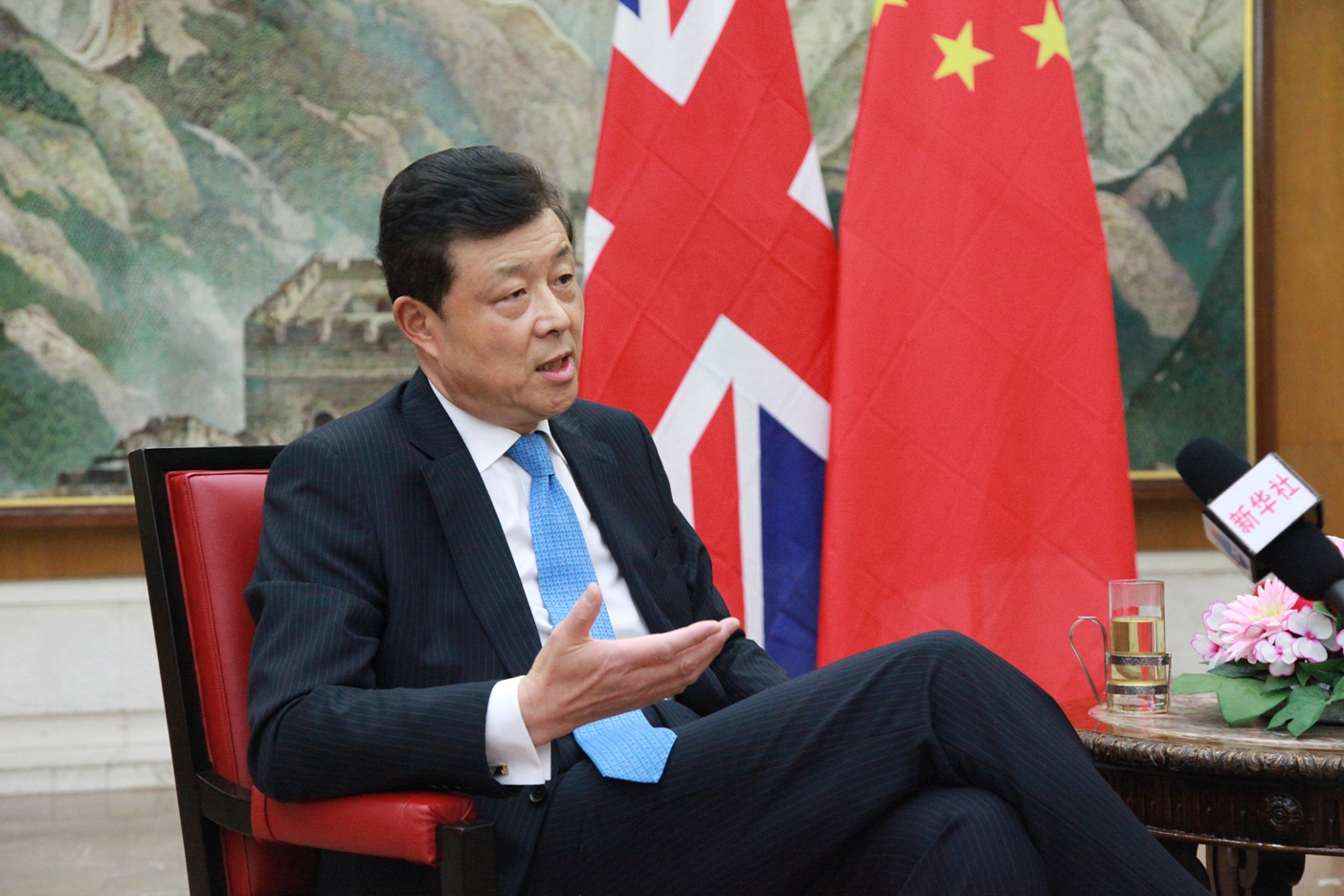 File photo: Xinhua
LONDON, April 18 (Xinhua) -- The Belt and Road Initiative (BRI), designed to revive the ancient trade route, is becoming the mainstream of China-Britain co-operation, Chinese Ambassador to Britain Liu Xiaoming said Wednesday in a signed article published on London newspaper the Evening Standard.
In the article titled "UK can take giant strides on China's 'new silk road'," Liu recalled that the UK Government has appointed a BRI special envoy, established an expert board and participated in the Belt and Road Forum Advisory Council. The all-party parliamentary group on the BRI Initiative and China-Pakistan Economic Corridor is looking into policy support and legal guarantees. Joint principles have been issued to address the environmental and social risks of BRI and encourage green investment.
"China-UK business co-operation is thriving. Latest figures show trade in goods exceeding $80 billion for the first time in 2018 and mutual investments increasing, with direct investment from China up 14 per cent year on year," Liu said, added that people-to-people exchanges have flourished, evidenced by 1.5 million mutual visits per year, with 190,000 Chinese students in Britain and more than 10,000 British students in China,while eight new direct flights were launched last year between Chinese and British cities.
As the second Belt and Road Forum will be held in Beijing later this month, the Chinese diplomat said it will be a chance to deepen Britain's participation and achieve more results in China-Britain co-operation.
The first opportunity is rule-making. Britain has played a leading role in the establishment and management of Asian Infrastructure Investment Bank. In BRI development, Britain could have a big role to play in ensuring that the projects are of higher quality, at a higher standard, with higher return, he said.
The second opportunity is exploration of third-party markets. The forum will include a CEO conference and meetings on business co-operation. This points to immense potential for third-party involvement in BRI development. The UK, with its unique strengths in professional services, project-management and financing, could tap into this potential, he added.
The third opportunity is green development. The forum will unveil key projects aimed at implementing the UN's 2030 Agenda for Sustainable Development. China and Britain, having laid the groundwork for co-operation on green finance, environmental protection and sustainable development, could expand it to wider areas, concluded the Ambassador.
"Like all things new, BRI has met with misunderstandings or doubts. Amid the profound changes in the world, hesitation leads only to missed opportunities. I hope Britain will seize the opportunities of BRI and join hands with China to make a greater contribution to the China-UK 'Golden Era,'" Liu said.
The Evening Standard founded in 1827 is a dominant local evening paper for London and the surrounding area, covering national and international news and City of London finance, with 850 thousand copies sold every day.