Unique Aussie animal introduced back in the wild after over 100 years
SYDNEY, Dec. 5 (Xinhua) - One of Australia's cutest native creatures, the bilby, is back in the wild of New South Wales (NSW) for the first time in 100 years, with 30 of the marsupials released into a specially protected conservation area on Wednesday.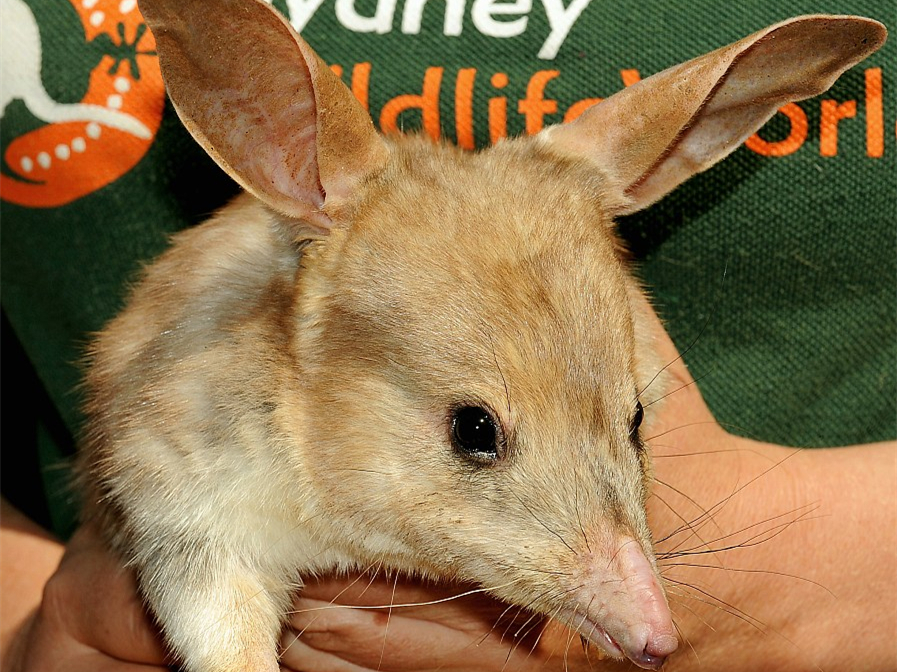 A file photo taken on September 11, 2009 shows a nocturnal male Bilby held by keeper Kate Blount at Sydney Wildlife World. Australia's Environment Minister Greg Hunt has pledged in a speech late on October 15, 2014 to end the extinction of native mammal species by 2020, with a focus on culprits such as feral cats. (File photo: VCG)
Bilbies, also known as rabbit-bandicoots for their long ears, have been extinct in NSW since 1910 when introduced predators such as foxes and cats decimated their wild populations.
Now a push by the NSW government to reintroduce native species into the wild will see not just bilbies returning to their natural habitats, but also a number of other species including the bridled nail-tail wallaby, brush-tailed bettong and numbats.
"The bilbies are the first of 13 regionally extinct mammals that will be returned to the wild in a 10-year NSW Government Saving Our Species project," NSW environment minister Gabrielle Upton said.
A 5,800-hectare area in the Pilliga region, surrounded by 32 km of predator proof fence, will protect the animals from harm and contain an ecosystem which organizers hope will resemble the land as it was before European settlement and the introduction of feral species.
"The aim is that the Pilliga will return to what it was like 200 years ago, before feral predators took their toll," Australian Wildlife Conservancy chief executive Tim Allard said.