Bangladesh's opposition alliance to contest general elections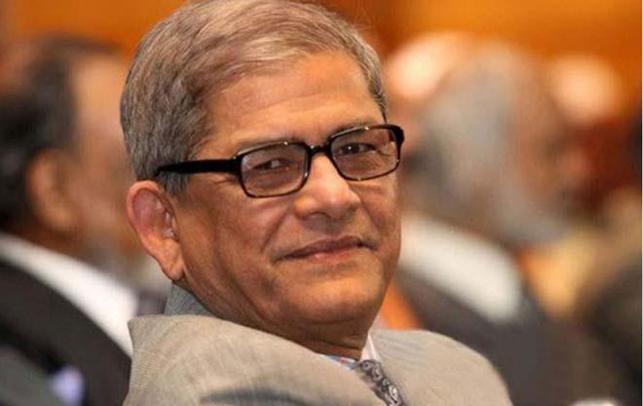 BNP Secretary-General Mirza Fakhrul Islam Alamgir. (Photo: File)
DHAKA, Nov. 11 (Xinhua) -- The major opposition alliance led by ex-Prime Minister Khaleda Zia's Bangladesh Nationalist Party (BNP) decided on Sunday to contest the parliamentary polls slated for next month.
BNP Secretary-General Mirza Fakhrul Islam Alamgir made the announcement, urging the government to ensure a level playing field for holding a free, fair and neutral election.
The Bangladesh Awami League (AL) of Prime Minister Sheikh Hasina, which rose to power with a landslide election victory in early 2009 and won its second term in 2014, now eyes for the third consecutive victory.
The BNP last month forged a new alliance "Jatiya Oikya Front (United National Front)."
The newly formed opposition alliance on Sunday also urged the Election Commission to defer the election date by a month.
Bangladesh's Chief Election Commissioner KM Nurul Huda said on Thursday night that the country's 11th general elections will be held on Dec. 23.
Prime Minister Hasina said Sunday that the government will ensure the fairness of the upcoming elections.
"Our motto is to stage the elections in a free, fair and neutral manner," she said.