US State Department denies reaching final conclusion on Khashoggi's death
People's Daily
1542500214000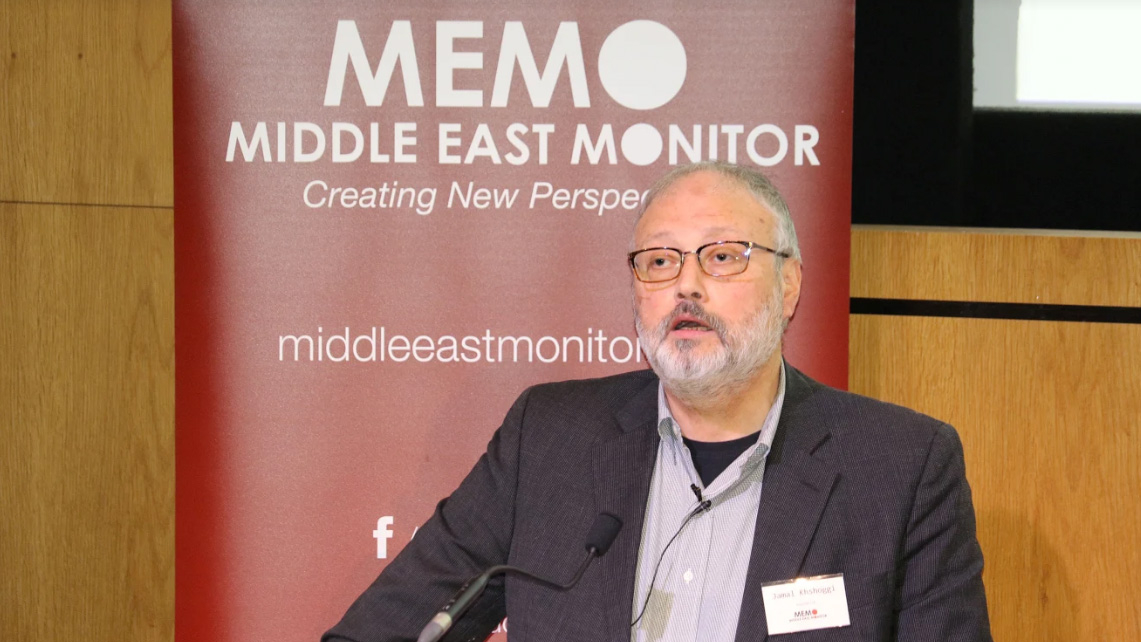 (Photo: CGTN)
WASHINGTON, Nov. 17 (Xinhua) -- The U.S. State Department said here on Saturday that the country has not made a final conclusion on the death of Saudi journalist Jamal Khashoggi.
U.S. media quoted insiders earlier on Friday as saying that the Central Intelligence Agency (CIA) has concluded the Saudi crown prince had ordered to kill Khashoggi.
In a statement issued on Saturday, State Department spokesperson Heather Nauert said that "recent reports indicating that the U.S. government has made a final conclusion is inaccurate."
"There remain numerous unanswered questions with respect to the murder," she said.
The State Department will continue to seek all relevant facts, consult Congress and "explore additional measures to hold those accountable who planned, led or were connected to the murder," she added.
However, Nauert noted that the U.S. side will "maintain strategic relationship" with Saudi Arabia.
Earlier on Saturday, U.S. President Donald Trump told the media before he left the White House for California that he had not been briefed about the case by the CIA.
"The CIA will be speaking to me today," he said. "As of this moment, we were told that he did not play a role. We're going to have to find out what they say."
"We also have a great ally in Saudi Arabia. They give us a lot of jobs and a lot of business and economic development. They have been a truly spectacular ally in terms of jobs and economic development," he said, noting "I have to take a lot of things into consideration" when deciding what measures to take against the kingdom.
U.S. media later quoted White House spokesperson Sarah Sanders as saying that Trump had spoken with CIA Director Gina Haspel and Secretary of State Mike Pompeo from Air Force One, without giving further details.
Khashoggi, a columnist for The Washington Post, has been missing since he entered the Saudi consulate in Istanbul on Oct. 2. The Saudi authorities said that Khashoggi died in a "brawl" in its consulate.
After releasing the results of its initial investigations, the Saudi Public Prosecution announced that 18 people were arrested over their alleged connections with the killing.
The U.S. Congress has urged a thorough investigation in the murder of Khashoggi, and threatened to take more actions against Saudi Arabia if those responsible were not held accountable, such as suspending the U.S. military sales to Saudi Arabia and sanctioning the kingdom.
The State Department in October said that 21 Saudis suspected of involvement in the case were being revoked of their visas.
On Thursday, the U.S. Department of the Treasury imposed sanction on 17 individuals over their alleged roles in the killing of Khashoggi.