US-backed Syria force resumes evacuations from last IS redoubt
US-backed forces on Monday carried out a fresh round of evacuations from the Islamic State group's last shred of territory in Syria, after a two-day lull.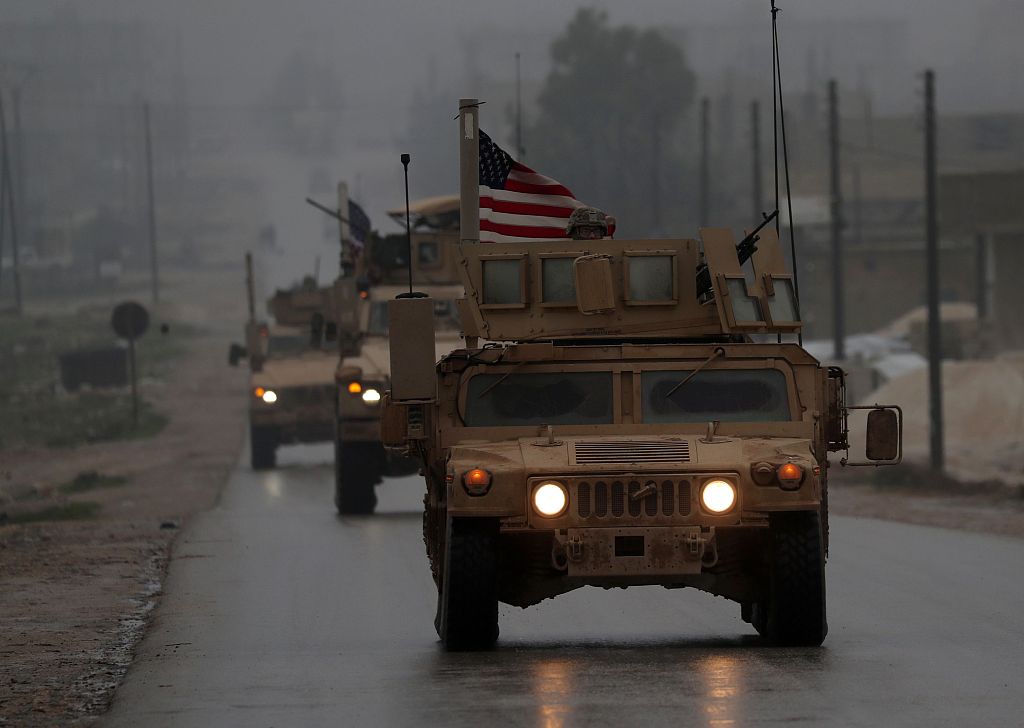 A picture taken on December 30, 2018, shows a line of US military vehicles in Syria's northern city of Manbij. (File photo: VCG)
An AFP correspondent saw more than 30 trucks crammed with people approaching an outpost for the Kurdish-led Syrian Democratic Forces, 20 kilometres (12 miles) north of the jihadist holdout.