Iraq reports 113 new COVID-19 cases, 3,724 in total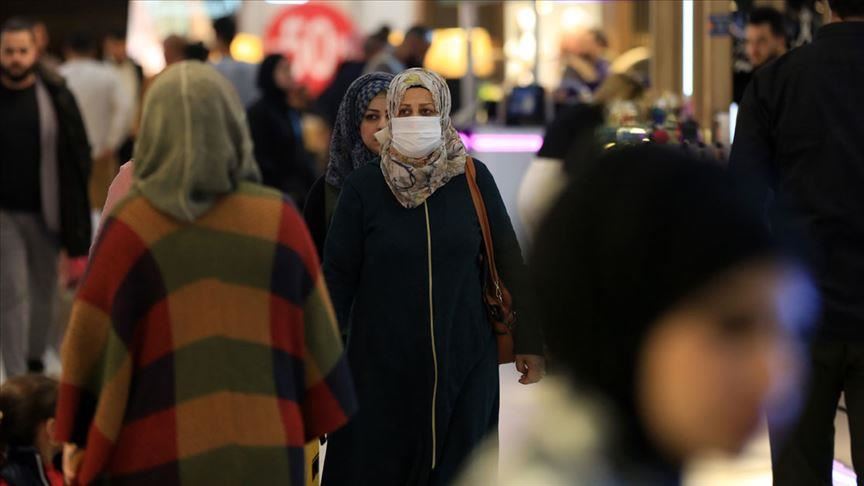 File photo

BAGHDAD, May 20 (Xinhua) -- The Iraqi Health Ministry on Wednesday recorded 113 new cases of COVID-19, bringing the total number of infections to 3,724 in the country.
The 113 cases were recorded after 5,947 test kits were used across the country during the past 24 hours, and a total of 163,609 tests since the outbreak of the disease, the ministry said in a statement.
So far, up to 134 people have died from the disease in Iraq, while 2,438 have recovered, it added.
Since the early hours of the day, the Iraqi health authorities kicked off a plan to impose curfew on Baghdad's districts of Sadr City, Habibiyah, Kamaliyah, Hurriyah, Shula and Ameriyah, which witnessed highest numbers of COVID-19 cases during the past few days.
The Iraqi Health Minister Hassan al-Tamimi said in an interview with the official Iraqiya TV channel that the quarantine measures in these six districts will be strict and will last for two weeks with the aim of curbing the spread of the disease in cooperation with teams from the World Health Organization and the security forces.
Abdul Ghani al-Saadi, head of al-Risafa Health Department in eastern Baghdad, said that up to 50 medical teams started a campaign in Sadr City district to conduct random tests for people in the affected areas which witnessed confirmed COVID-19 cases.
The curfew of the six districts came after the Iraqi Health Ministry on May 18 reported 150 cases of coronavirus, 120 of them registered in Baghdad. It was the highest daily increase since the outbreak of the disease in the country.
Iraq has been taking measures to contain the outbreak of COVID-19 pandemic, including a nationwide curfew.
On April 26, a Chinese team of medical experts left Iraq after a 50-day stay to support Iraq in fighting against the COVID-19 pandemic. China has also donated batches of medical supplies to Iraq to help combatting the coronavirus.