Syrian rebels dismiss poison-gas claims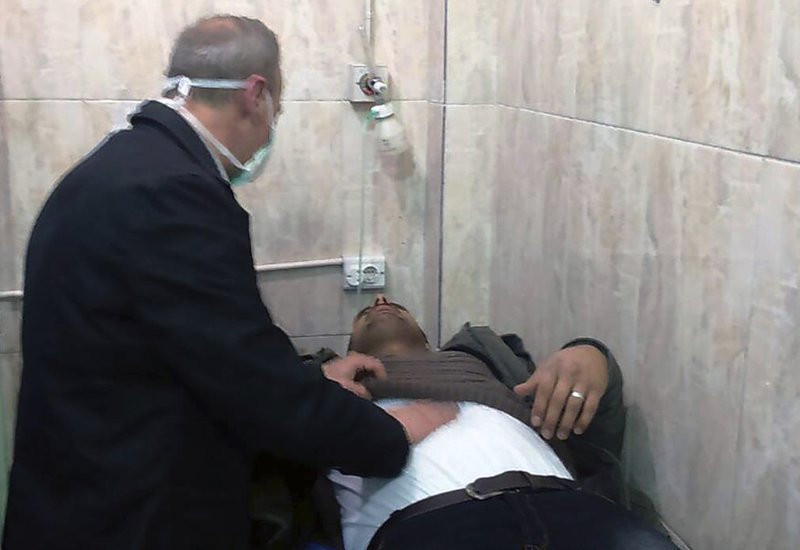 This photo shows a man receiving treatment at a hospital following a suspected chemical attack on his town of al-Khalidiya, in Aleppo, Syria, Saturday, Nov. 24, 2018. (Photo: AP)
Syrian rebels have dismissed government accusations they used poison gas to attack government-held Aleppo city.

Rebel commander Abdel-Salam Abdel-Razak says the opposition doesn't possess poisonous gases or the capabilities to lob them. Abdel-Razak served in Syria's chemical weapons program before defecting to join the opposition in the early years of the conflict, which began in 2011.
Abdel-Razak tweeted that "These are lies" soon after reports emerged of an attack in Aleppo that injured dozens of people.
Rebel spokesman Mustafa Sejari dismisses the poison-gas claims. He says they came after government shells landed in rebel-held areas, violating a Russian-backed cease-fire. He says the government is trying to undermine the cease-fire.