Ceasefire between Armenia and Azerbaijan comes into force, with violation accusations traded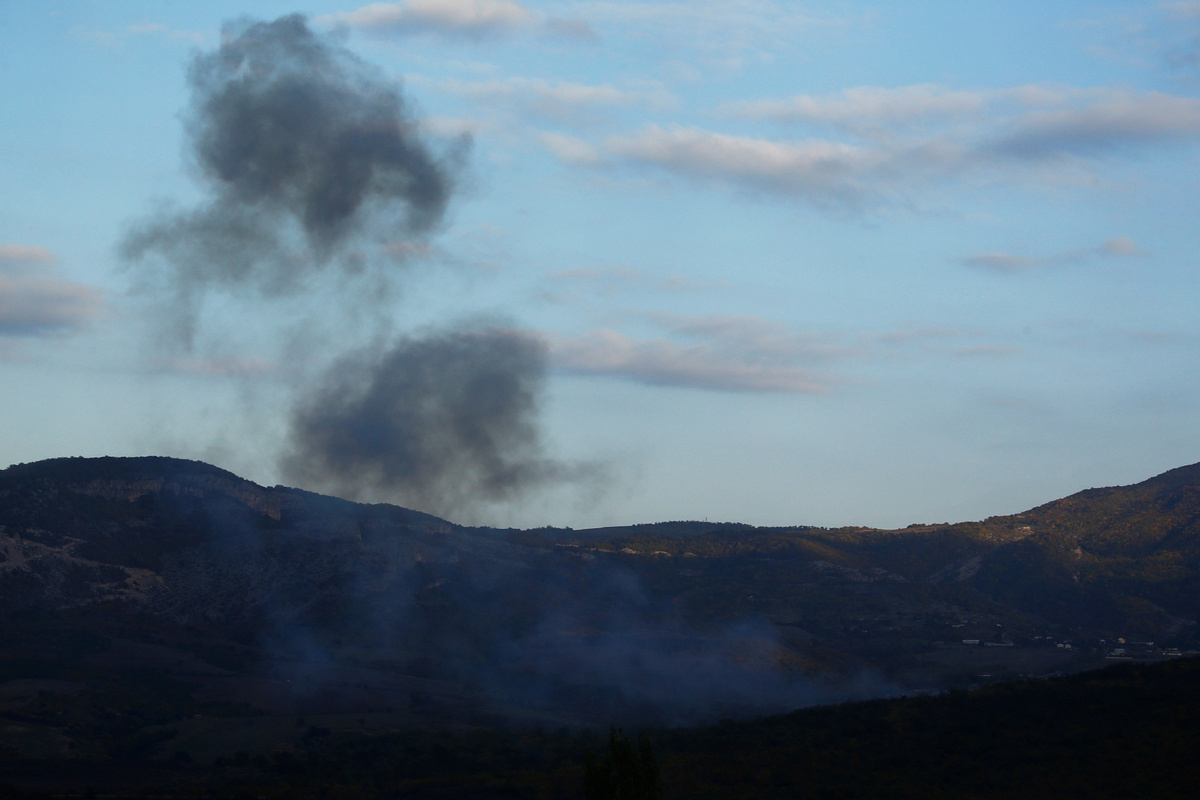 A smoke rises after recent shelling during the military conflict in Stepanakert, Oct 9, 2020. [Photo/Agencies]
YEREVAN/BAKU - The situation in Stepanakert, the major city of the mountainous Nagorno-Karabakh region, has turned relatively calm amid a ceasefire agreed by Armenia and Azerbaijan taking effect at 12:00 local time (0800 GMT) on Saturday, following lengthy negotiations in Moscow on Friday night.
The situation in Stepanakert is calm at the moment, local media outlet Armenpress cited a region official as saying after the ceasefire took effect from noon.
But within minutes of the truce commencing, Azerbaijan and Armenia began to accuse the other of breaking it.
The defense ministry of Azerbaijan said that the Armenian side violated the ceasefire by attacking "in the Aghdere-Terter and Fizuli-Jabrayil directions," while the Armenian defence ministry accused Azerbaijan of shelling the Karakhambeyli region after the ceasefire.
Both sides have denied each others' accusations.
Armenia and Azerbaijan have been at loggerheads over the mountainous Nagorno-Karabakh region since 1988. Peace talks have been held since 1994, when a ceasefire was reached, though there have been sporadic minor clashes since.
A new round of armed conflicts broke out on Sept. 27 along the contact line of the Nagorno-Karabakh region, with clashes reportedly causing heavy casualties and equipment losses.