US envoy Pompeo to return to N.Korea this week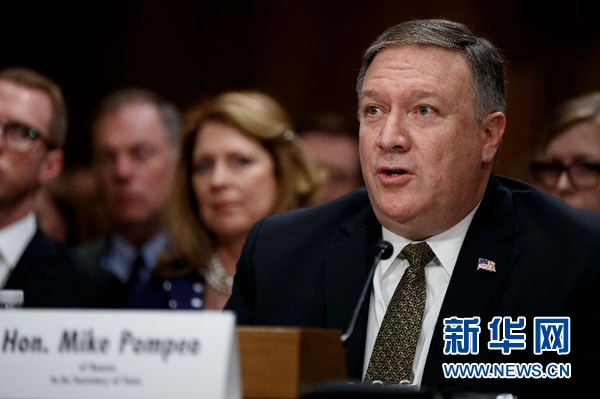 (Photo: Xinhua)
US Secretary of State Mike Pompeo heads back to North Korea this week to flesh out the bare bones nuclear agreement between President Donald Trump and Chairman Kim Jong-un.
Pompeo will leave Washington on Thursday for Pyongyang at the start of a round-the-world diplomatic mission that will bring him to Brussels and a key NATO summit, officials said.
Trump has boasted that a statement he signed with Kim in Singapore last month resolved the old foes' nuclear stand-off, but Pompeo has been tasked with nailing down details.
White House spokeswoman Sarah Sanders refused to confirm or deny reports that Pyongyang has stepped up its nuclear program since the Trump summit, rather than beginning to disarm.
"To continue the ongoing and important work of denuclearization on the Korean Peninsula, Secretary Pompeo will be leaving for North Korea on July 5 to meet with the leader and the team," she said.
"I think a number of things have happened. One, in the last eight months you haven't seen missile launches," she added, referring to North Korea's former habit of provocatively testing ballistic missiles
"You haven't seen nuclear detonations. And again, these conversations are continuing to evolve. I'm not going to get into the details but I can tell you that progress continues to be made."
The State Department said Pompeo would leave North Korea on Saturday for Tokyo and on Sunday hold talks on the crisis and regional issues with both Japanese and South Korean officials.
On Sunday he will carry on to Hanoi for talks with the Vietnamese government and the week after continue on to the Emirati capital Abu Dhabi before arriving in Brussels on July 10.
There he will accompany Trump to the two-day NATO summit and meet European officials to discuss energy policy.