Death toll from Philippine earthquake rises to 16
MANILA, April 23 (Xinhua) -- The death toll from Monday's 6.1-magnitude earthquake that struck the northern Philippines has risen to 16, the Philippine National Disaster Risk Reduction and Management Council said on Tuesday.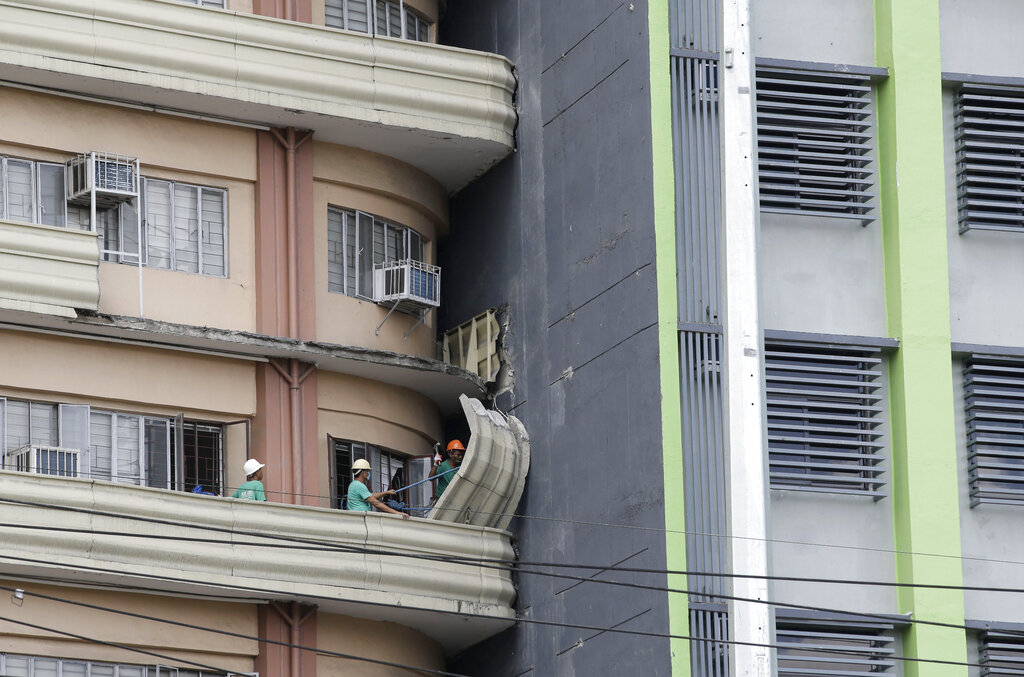 Workers use a hammer as they take out debris from a partially-damaged school Tuesday, April 23, 2019 in Manila, Philippines. (Photo: AP)
Ricardo Salad, executive director of the council, said the earthquake also left 81 people injured while 14 others remained missing in central Luzon provinces of Pampanga and Zambales.
Philippine Institute of Volcanology and Seismology said Monday's earthquake was detected at a depth of 12 km about 18 km northeast of Castillejos, a town in Zambales province in the western part of Luzon.
Following the first earthquake on Monday, a 6.5-magnitude earthquake struck Eastern Samar province in the central Philippines at 1:37 pm local time on Tuesday. No casualties and damage have been reported yet from this earthquake.