Phuket boat survivor shares her story
People's Daily app
1530918926000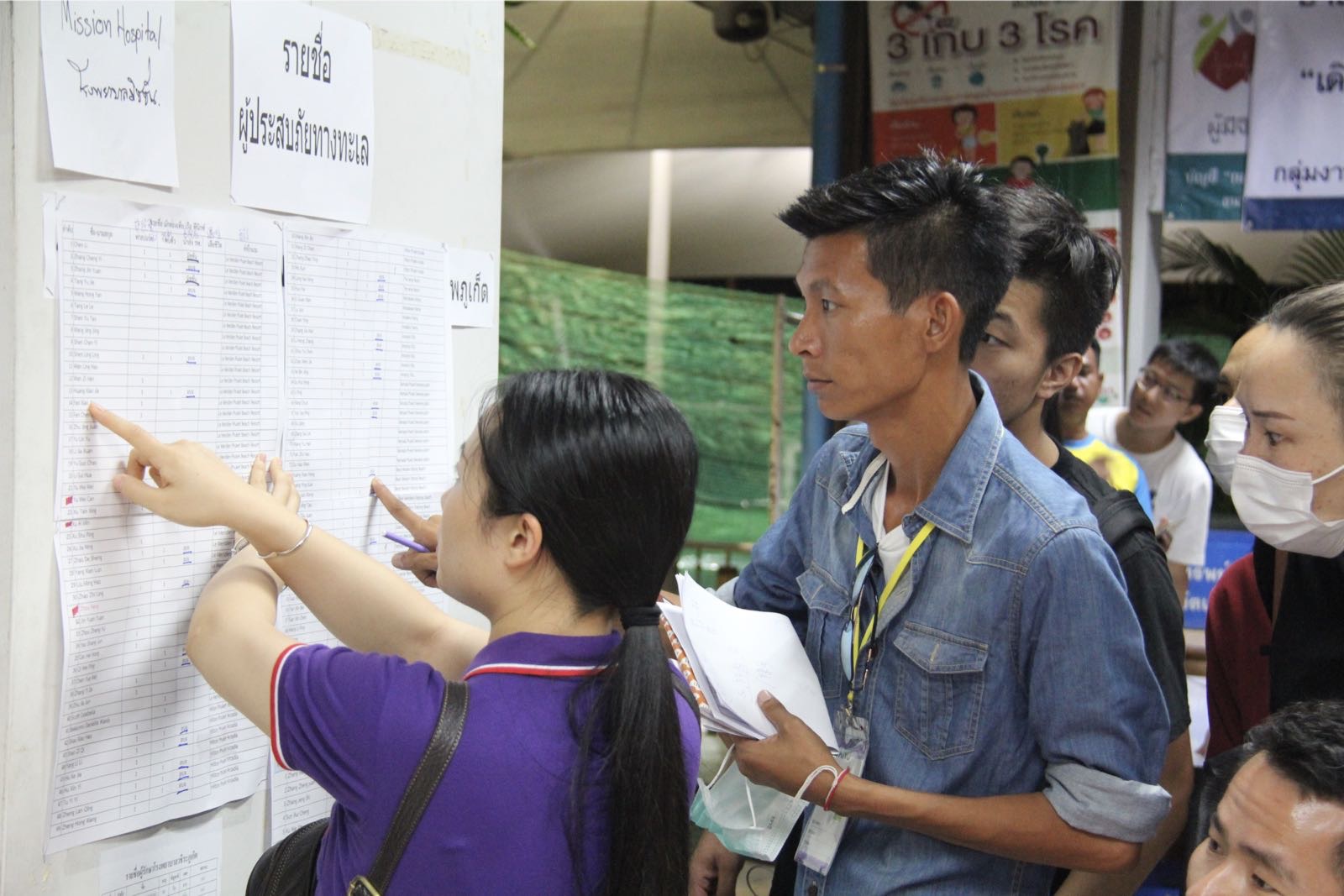 At Phuket Vachira Hospital, volunteers help family members of Chinese tourists to confirm their friends and relatives. (Photo: Zhang Zhiwen)
Phuket (People's Daily) - Tan Xinyan, who was one of the 105 passengers onboard the boat that capsized off the Thai island of Phuket on Thursday, said she was lucky to have survived the ordeal that has so far claimed dozens of lives.
Of the passengers onboard, 93 have been identified as Chinese nationals on vacation while 12 were Thai crew members and tour guides.
Tan said she kept swimming toward the lights on the shore, but that the storm that overturned the boat was too difficult to navigate. She said the thought of her family was what kept her alive.
"I had only one thought, that I must live for my parents because I am their only child," Tan said.
Tan was one of the lucky survivors, having been rescued Friday morning by the Thai military. According to the Chinese embassy, 16 Chinese tourists have died in the incident and dozens more are reported missing.
At Phuket Vachira Hospital, where Tan is being treated for injuries, family members of the dead and lost are filling the halls and lamenting their relatives.
Both the Chinese and Thai governments said they are doing everything they can to rescue the missing passengers and assist the families of victims during this time.
Lyu Jian, Chinese ambassador to Thailand, arrived in Phuket on Friday and met with the Thai minister of Tourism and Sports to discuss rescue efforts and call for an investigation into the cause of the capsize.
According to sources, the search and rescue efforts will restart Saturday morning.