Official criticizes companies leaving Iran over US sanctions
TEHRAN, Feb. 15 (Xinhua) -- Iran's Foreign Ministry decried what it called "compliance" of foreign companies with the U.S. sanctions, state TV reported on Saturday.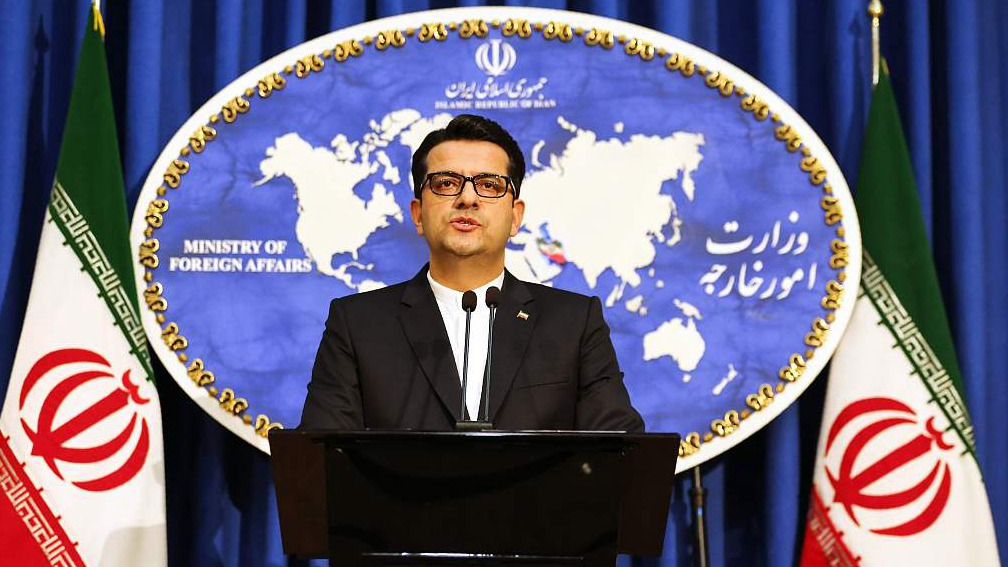 Iran's Foreign Ministry Spokesman Abbas Mousavi. (File photo: VCG)
The foreign companies leaving the country over the U.S. sanctions will not be able to return to the country's market easily, Iran's Foreign Ministry Spokesman Abbas Mousavi said.
"Certain foreign companies which have left Iran in recent years and months, submitting to the banditry of the United States, should know that returning to the Iranian market will be much more difficult than entering it," Mousavi was quoted as saying.
"Iranians will not forget friends who stand at their side at times of hardship," he said.
The remarks by the Iranian spokesman follows the reports that Samsung and LG Electronics pulled down their last advertisement banners in Iran on Friday.
The two companies cut their trade relations with Tehran in the past months over U.S. sanctions imposed on Iran after Washington withdrew from the 2015 Iran nuclear deal in May 2018, according to the report.