Lithuania's main opposition party sees itself on track for election win
Lithuania's main opposition party, the center-right Homeland Union (TS–LKD), appeared likely to win Sunday's first round of the parliamentary election, where voters were choosing 141 national lawmakers for a four-year term.
With about 85 percent of votes counted, the party was in the lead with 23.2 percent, while the Farmers and Greens Party (LVZS), which leads the ruling four-party coalition, was at 18.3 percent. But more ballots were due to come in from larger cities, the Homeland Union's main electoral base where LVZS is unpopular.
"It is very likely that the party will be the number one", said Homeland Union chairman Gabrielius Landsbergis at his party headquarters in central Vilnius.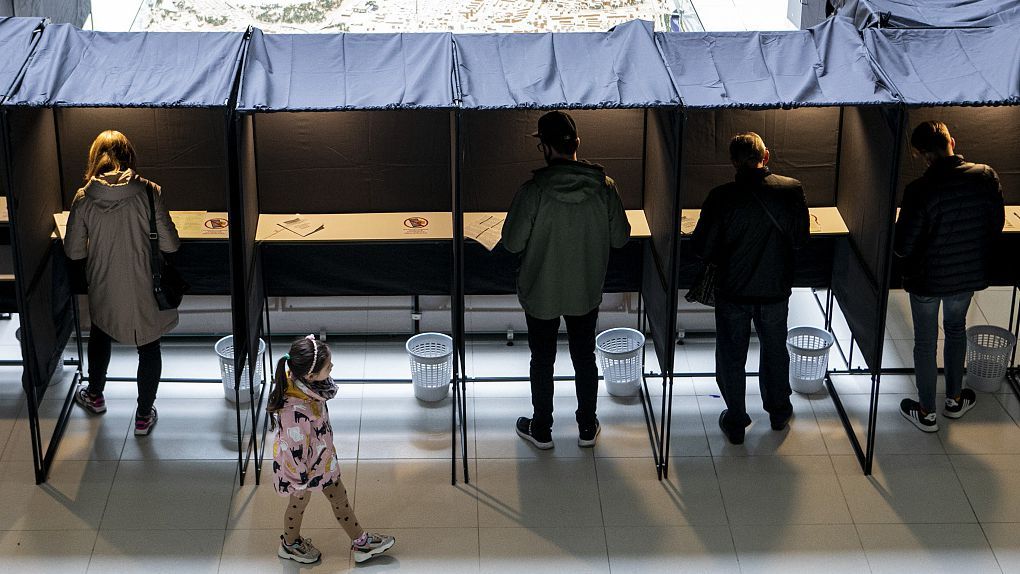 A recent surge in COVID-19 cases, soaring virus-related unemployment and economic challenges have sparked criticism of the current coalition government. Lithuania has reported 8,899 coronavirus infections, including a record 205 new cases on Saturday, and 103 deaths.
Mindful of contagion, election officials asked voters to mark ballots with their own pens. Masks and social distancing were mandatory in polling stations.
Despite the recent surge in cases, Lithuania's coronavirus related-deaths are well below the EU average while the country's finance ministry forecasts suggest the economy will contract by just 1.5 percent this year, among the best outlooks in the eurozone. Lithuania saw its economy shrink by 4 percent year-on-year in the second quarter of 2020, the second best result in the EU. The central bank attributed that to a prompt and short lockdown, generous state support and relatively unaffected trading partners.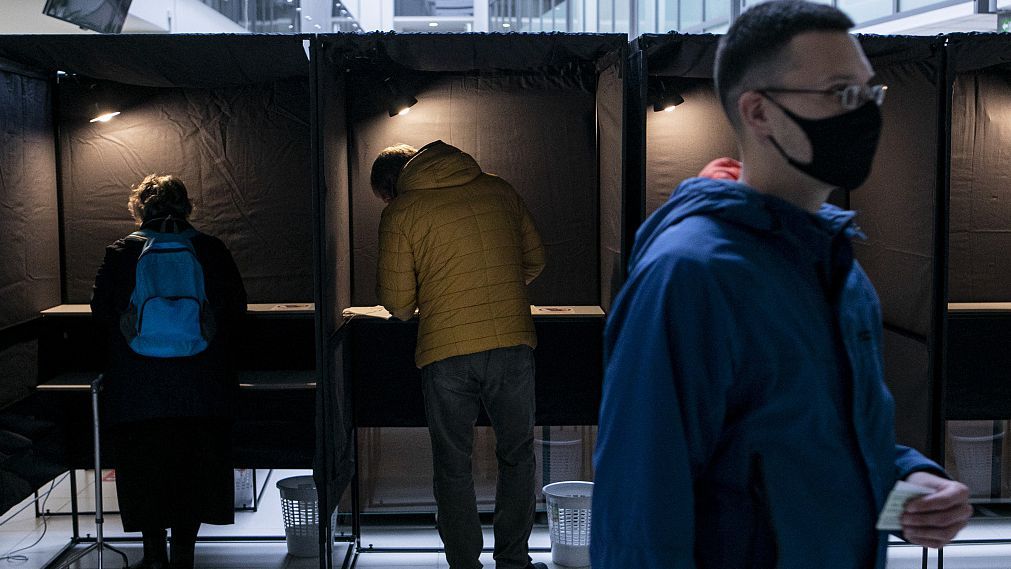 Under Lithuania's hybrid election system, half of the 141-member parliament will be elected in a proportional vote. The remaining lawmakers will be elected in constituencies, with a run-off vote for the top two candidates in each of them scheduled on October 25. A party needs at least 5 percent of votes to enter the unicameral parliament. For electoral coalitions, the threshold is 7 percent.
At least five of the 17 parties on the ballot, most of which share a pro-EU and pro-NATO platform, are expected to enter parliament, signaling complicated coalition talks. With the specter of an extended pandemic ahead, all main parties were careful about outlining their fiscal policy during the election campaign, even though persistent economic inequality is a major voter concern.