Figures reveal massive increase in attempted migrant channel crossings
French officials have revealed that the number of people attempting to cross the English Channel from France to the United Kingdom in 2019 was four times the total of the previous year.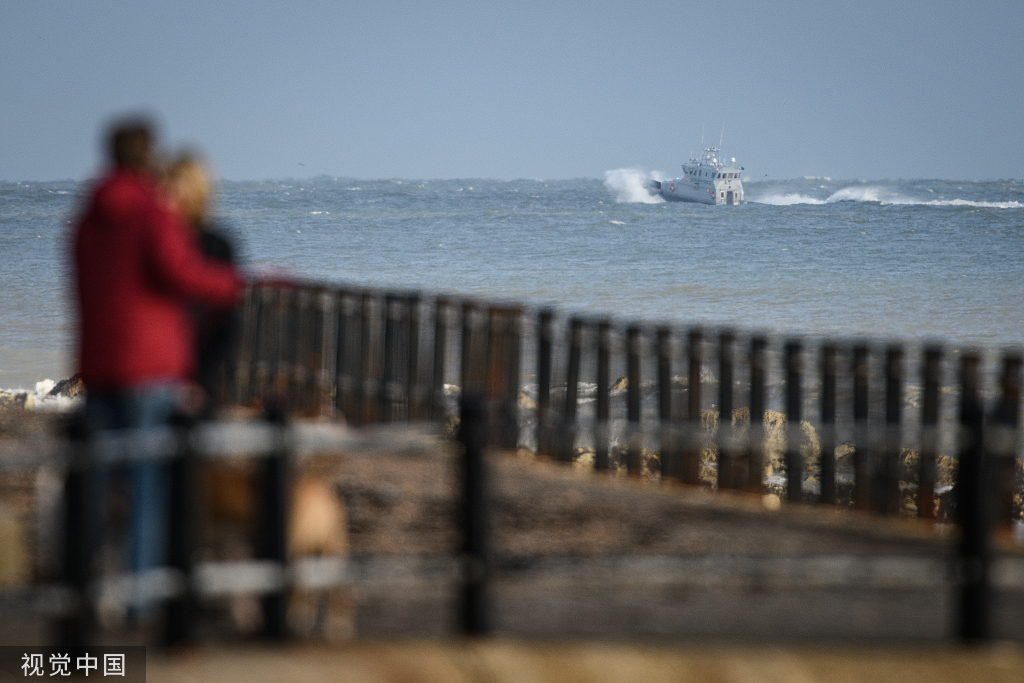 The Border Force vessel 'Nimrod' patrols the English Channel on Jan 2, 2019 in Dover, England. (Photo: VCG)
In 2018, 586 people attempted the crossing of one of the world's busiest shipping lanes by boat or swimming, but in 2019 that figure was up to 2,358. Out of 261 attempted crossings of the channel, which is 33 kilometers at its narrowest point, 55 percent were unsuccessful, and four people died in the process.
Use of specialist vehicles including drones and a doubling of patrols on French beaches has made a significant impact on attempted crossings. Of those who did manage to get across, the British Home Office sent 125 illegal migrants back to France, as an expression of its "determination" to send out the message that people who had entered the country illegally should return to the European mainland, and seek asylum there instead.
The vast majority of crossings begin at Calais, and Fabien Sudry, regional prefect for the Pas de Calais area, said the failure of so many of the crossings was down to the "strong mobilization of French forces on land and sea".
On New Year's Eve, British border patrols intercepted three boats attempting to cross to Dover, Britain's closest point to Calais, and the destination of many attempts.
Natalie Elphicke, the Conservative MP for Dover, tweeted: "A fresh approach is needed so that anyone picked up in the English Channel is returned to safety in France.
"That is the surest deterrent and also the compassionate thing to do as when people know that they will not succeed then they will not make these very dangerous crossings."
"Illegal migration is a criminal activity," added a Home Office statement.
"Those who seek to come to the UK unlawfully and the ruthless criminals who facilitate journeys are all breaking the law and endangering lives.
"We will always ensure we have the right resources in place to keep our border secure. A 42-metre Border Force cutter and two coastal patrol vessels are patrolling the Channel and we are monitoring the situation closely over the Christmas and new year period."
In October, two people died attempting to make the crossing.
British Home Secretary Priti Patel said that tragedy made her "absolutely committed to doing everything in my power to stop these dangerous Channel crossings", to reduce the threat to life.
"The plan we have agreed builds on the extensive joint work we are already doing with our French neighbors, and I am confident that it will lead to a considerable reduction in this illegal activity."