African youth call for climate action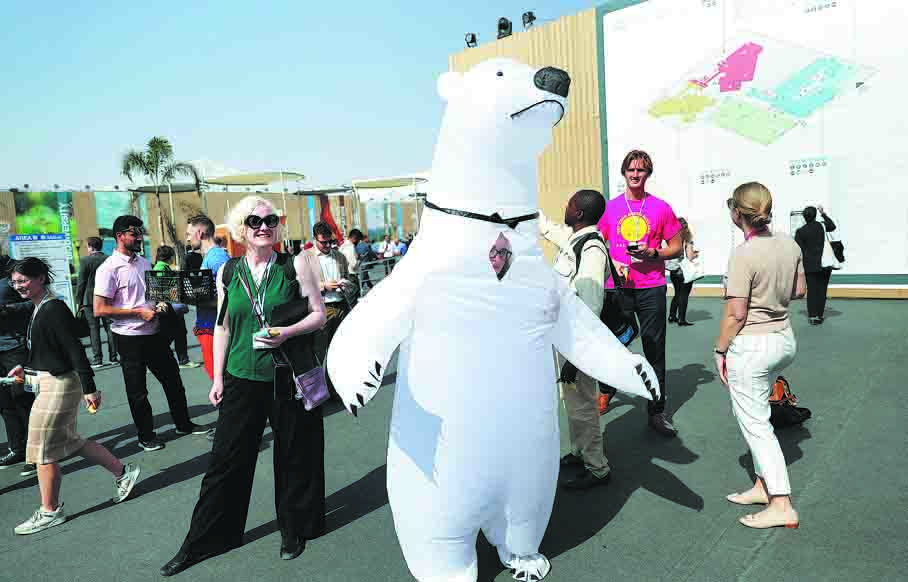 African young activists are adding their voices to the climate question, saying that world leaders must make sure that the voices of the African people are reflected in the outcome of negotiations at the United Nations Climate Change Conference, or COP27, in Egypt.

Most of the young climate activists on the continent are of the opinion that this year's climate summit should not be about promises, but action especially for the pledges that have been made and not delivered, such as delivering climate finance to vulnerable communities.
Elizabeth Wathuti, an activist from Kenya, delivered an open letter to COP27 president Sameh Shoukry on Nov 10, calling for loss and damage finance to urgently flow to communities living on the front lines of the climate crisis. She said over 130,000 people globally signed the petition, which calls for loss and damage finance to be the priority and the defining factor of whether or not COP27 succeeds.
"People who have contributed least to the climate crisis are right now suffering its worst impacts, and decency demands that finance be mobilized urgently through a loss and damage facility to help them," Wathuti said in her letter.
Suffering witnessed
Wathuti said she has witnessed the suffering that interconnected climate, nature and food crises are bringing right now across the African continent.
"Most of the people I meet in drought-stricken areas do not know that decisions made in faraway places might have something to do with the situation they are facing. What would they do if they knew that the actions of other rich, high-emitting nations in the Global North had something to do with their predicament?" Wathuti said.
In a similar move, a group of youth from South Africa released a statement at COP27, calling for climate justice and equity to underpin all actions toward addressing the climate crisis, catered toward the issues faced by the Global South.
The statement released by the South African youth urged developed countries, UN entities, intergovernmental organizations, and other bilateral and multilateral institutions to provide enhanced and additional support for activities addressing loss and damage associated with the adverse effects of climate change.
During a youth roundtable meeting with United Nations Secretary-General Antonio Guterres held on Nov 9 at the COP27 summit, African youth called on world leaders to use COP27 as the last opportunity to work harder toward their climate goals and take youth voices into consideration because they are the future and they have a lot of potential and great ideas to contribute.