British PM loses key Brexit vote in parliament
British Prime Minister Boris Johnson on Tuesday lost a key Brexit vote in the House of Commons as anti-no deal MPs take control of the parliamentary business.
The British government was defeated by a margin of 27 votes as rebel lawmakers seize the control of the parliamentary agenda on Wednesday, which will allow a debate on a bill to block a no-deal Brexit.
MPs voted 328-301 on whether to take control of the House of Commons business after an emergency debate which lasted some three hours.
Shortly after the vote result was announced, the prime minister said that he was tabling a motion to call for an early general election.
The outcome of parliamentary vote, which began shortly after 10 p.m. BST, is seen as a heavy blow to Johnson, who vowed to take his country out of the European Union (EU) on Oct. 31 with or without a deal despite strong opposition from rebel Tory and opposition MPs.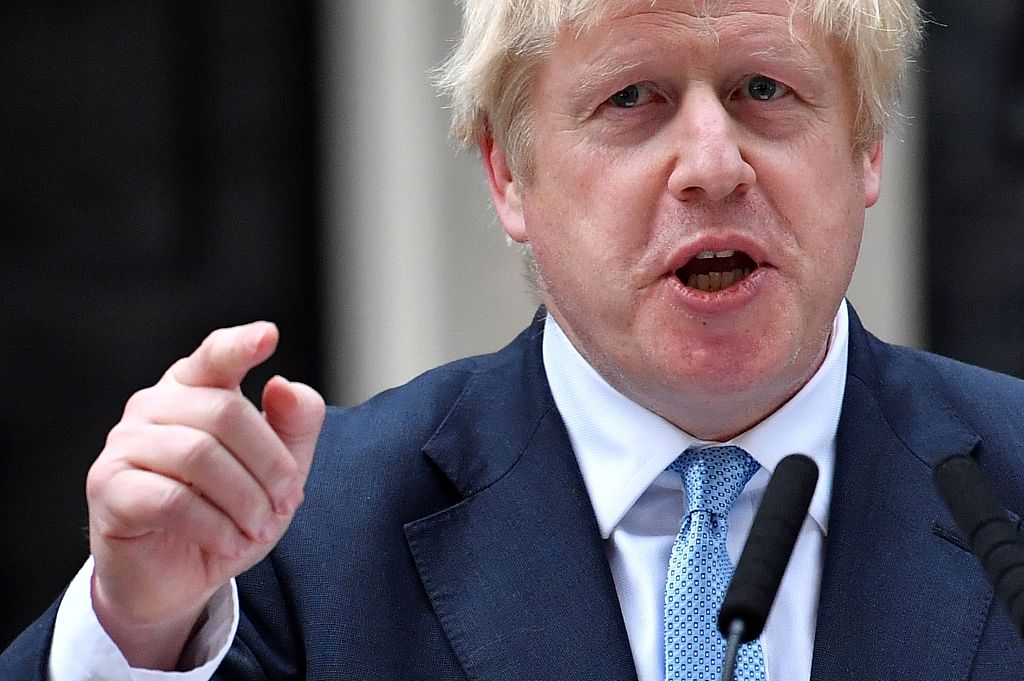 Photo: Xinhua
With rebel alliance taking control of the parliamentary business, it is expected that a bill seeking to delay the UK's departure from the EU beyond Oct. 31 will be brought forward.
The leader of the opposition Labour, Jeremy Corbyn, said the bill should be passed before an election was held.
The vote took place after Johnson's government lost its working majority in the parliament as Conservative MP Phillip Lee defected earlier Tuesday to join the Liberal Democrats.
In total, 21 Tory MPs, including a number of former cabinet ministers, joined opposition parties to defeat the government.
Earlier this week, the government warned that it would remove the whip -- effectively expel -- any MPs who chose to vote against it.
Johnson said the parliament was "on the brink of wrecking any deal" with Brussels after voting to give a cross-party alliance, including Tory rebels, taking control of the agenda.
The prime minister told the House of Commons earlier in the day that the legislation would "force me to go to Brussels and beg for an extension." He said it would "destroy any chance" of negotiating an agreement.
In a televised statement on Monday, Johnson said that he will not ask the EU for "another pointless delay" of Brexit.
He also told the parliament on Tuesday that the move would "hand control" of Brexit negotiations to the EU and bring "more dither, more delay, more confusion."
He said that he had no choice but to press ahead with efforts to call an October election.
"The people of this country will have to choose," he added.