Aussie police treat Melbourne stabbing attack as terrorist incident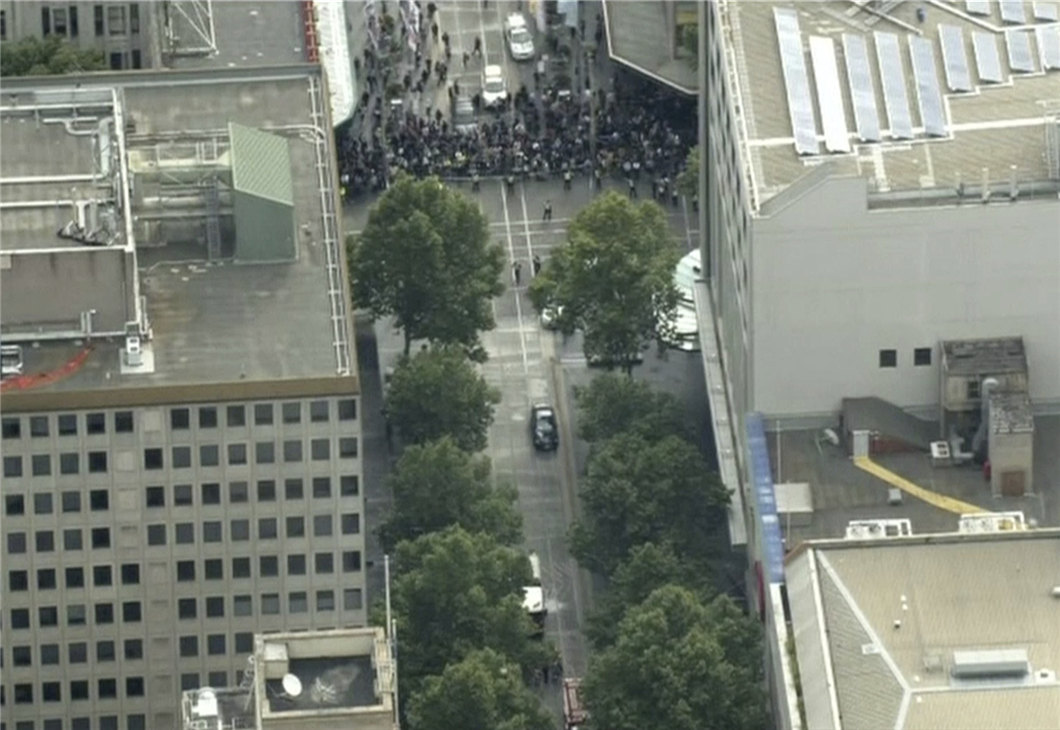 This image made from video shows police cordon in Melbourne, Australia, Friday, Nov. 9, 2018. Police shot a knife-wielding man Friday after he fatally stabbed one person and injured two others in the center of Australia's second-largest city, police said. (Australian Broadcasting Corporation via AP)
A stabbing incident in central Melbourne on Friday afternoon that left one victim dead and two others injured is being treated as terror related, according to police.
The incident occurred at about 4:00 p.m. local time, when emergency services responded to reports of a car fire on Bourke Street in the Victoria state capital's central business district, according to a police statement late Friday.
Police officers were confronted by a 31-year-old man at the scene, where he was shot after lunging at them with a knife. The man, who was known to state police and federal intelligence authorities by way of his family associations, was taken to hospital in a critical condition but has since died, police said.
Three men were stabbed during the incident and one of them died at the scene while the other two, aged 26 and 58 respectively, were taken to hospital with non-life-threatening injuries, said police. A bomb response unit was deployed to the site and cleared it of any danger, they added.
Counterterrorism command and homicide teams are investigating the incident, but police do not perceive any ongoing threats at this stage, they said.
Local media later reported that the alleged attacker arrived in Australia in the 1990s and his brother had been previously accused of terrorism- related incidents.
"He is certainly known to our counterterrorism teams, both on a national level and with us. He has a prior criminal history in relation to driving offences, theft, and cannabis use. He is the brother of someone we arrested late last year," the Nine News channel quoted Victoria Police Commissioner Graham Ashton as saying.