UN conference adopts migration pact despite withdrawals
A United Nations conference adopted a migration pact in front of leaders and representatives from around 150 countries in Morocco on Monday, despite a string of withdrawals driven by anti-immigrant populism.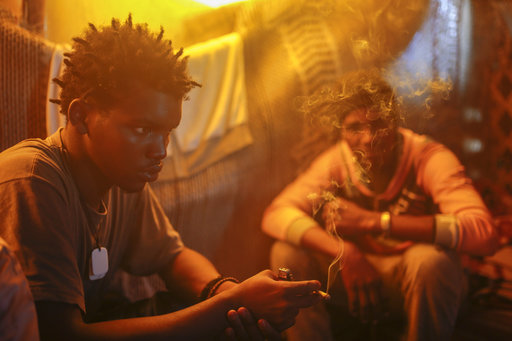 Sub-Saharan migrants sit in a tent they share at Ouled Ziane camp in Casablanca, Morocco, Thursday, Dec. 6, 2018. As Morocco prepares to host the signing of a landmark global migration agreement next week, hundreds of migrants are languishing in a Casablanca camp rife with hunger, misery and unsanitary conditions. These sub-Saharan Africans who dream of going to Europe are a symbol of the problems world dignitaries are trying to address with the U.N.'s first migration compact. (File photo: AP)
Describing it as a "roadmap to prevent suffering and chaos", UN Secretary General Antonio Guterres sought to dispel what he called a number of myths around the pact, including claims that it will allow the UN to impose migration policies on member states.
The Global Compact for Safe, Orderly and Regular Migration -- finalised at the UN in July after 18 months of talks -- was formally approved in Marrakesh at the start of a two-day conference.