Ukrainian president signs decree on imposing martial law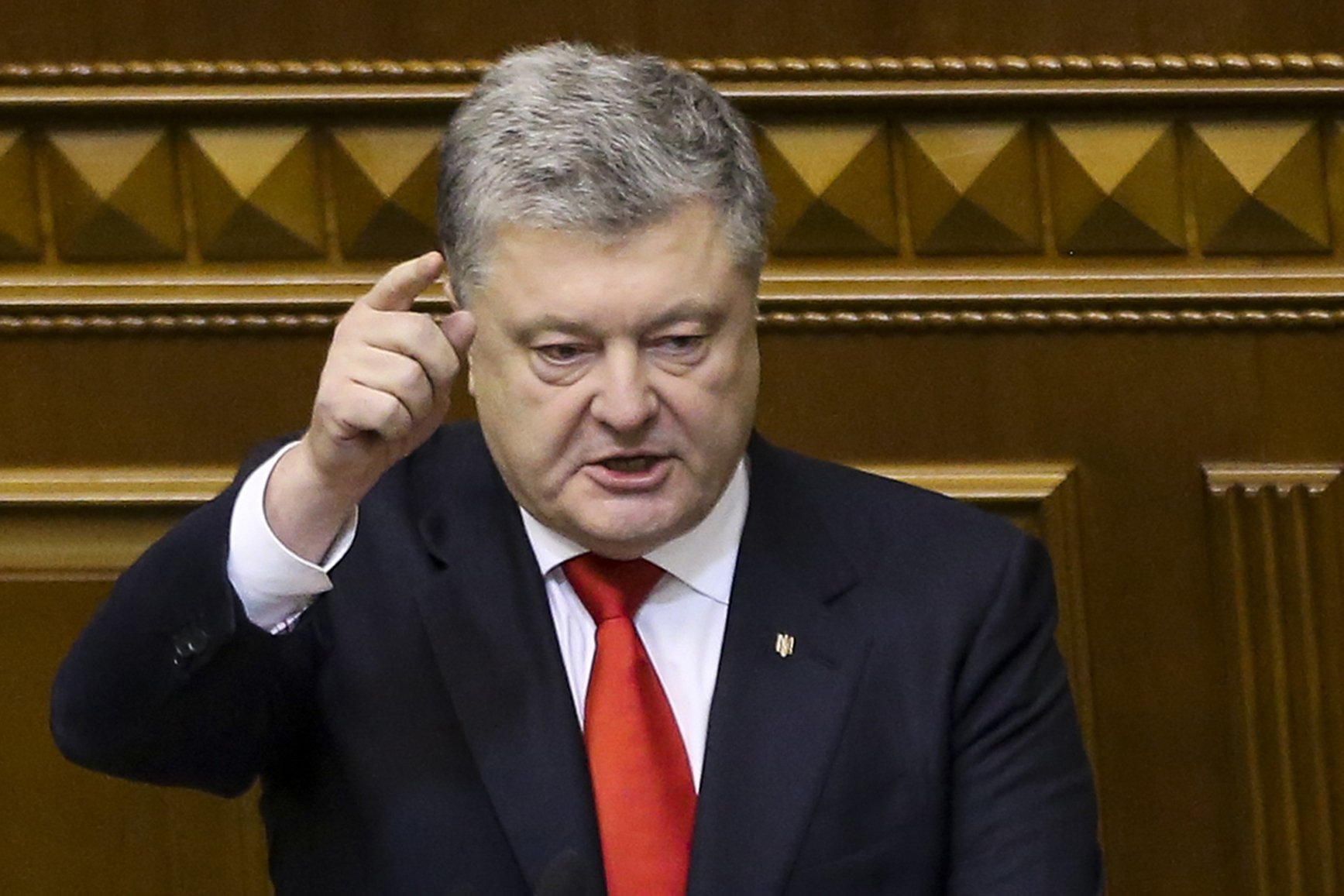 Ukrainian President Petro Poroshenko gestures during a parliament session in Kiev, Ukraine, Monday, Nov. 26, 2018. (Photo: AP)
KIEV, Nov. 26 (Xinhua) -- Ukrainian President Petro Poroshenko on Monday signed a decree approving a decision of the National Security and Defense Council (NSDC) on imposing martial law in the country for 60 days, the presidential press service said.

According to the decree, which still has to be approved by the parliament to come into the force, the martial law in Ukraine would be effective from Nov. 26, 2018 to January 25, 2019.
The document has ordered the General Staff of the Ukrainian army to organize the air defense of the country in order to protect key public facilities from a possible attack and develop a plan for partial mobilization of troops.
Earlier in the day, the Ukrainian armed forces were put on full combat alert over the escalation of tensions with Russia in the Sea of Azov.
However, Poroshenko said during the meeting of the NSDC that "Ukraine does not plan to fight anyone."
On Sunday, the Ukrainian Navy said that Russian forces opened fire and seized three Ukrainian ships near the Kerch Strait, which separates the Black Sea and the Sea of Azov.
Russia's Federal Security Service (FSB) said that three Ukrainian ships, namely Berdyansk, Nikopol and Yany Kapu, breached the Russian border and conducted dangerous maneuvers in spite of orders of the accompanying vessels from the FSB and Russia's Black Sea Fleet.
The Ukrainian Navy said it has informed Russia in advance about the passage of Ukrainian vessels from the Black Sea to the Sea of Azov through the Kerch Strait, calling Russia's actions an "act of aggression."