Evacuation of trapped Thai soccer team underway
Evacuation of trapped Thai soccer team has begun on Sunday with four boys extracted.
The 12 young footballers and their coach have been trapped in flooded caves in northern Thailand for 16 days. Sunday is called D-Day by the rescuers and Thai people.
Let's look at what the rescuers have done in these days.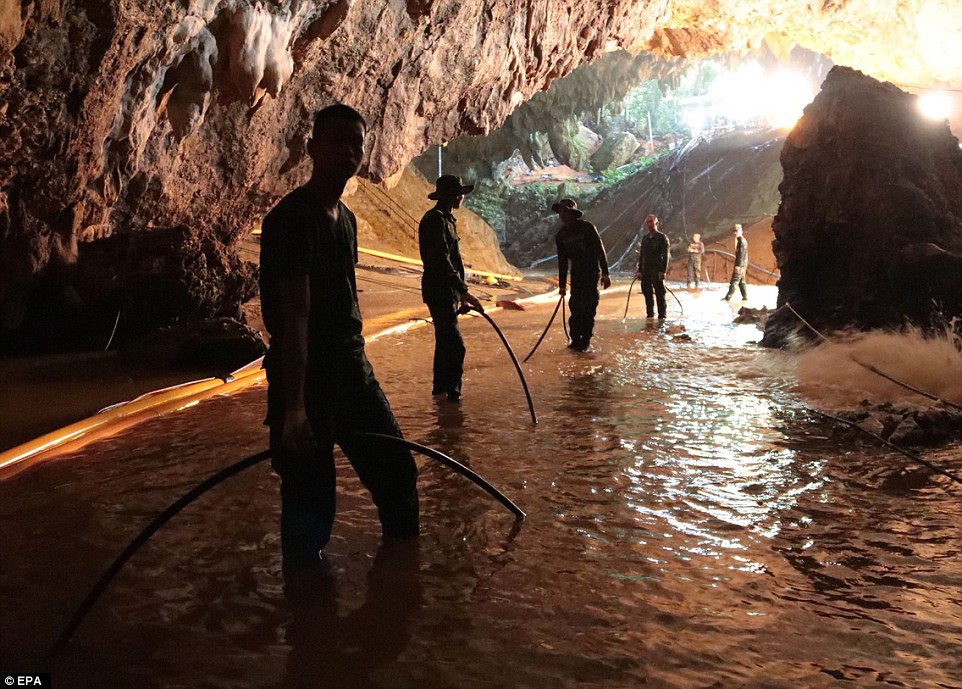 Thai military personnel inside a cave complex during the ongoing rescue operations for the youth soccer team and their assistant coach, at Tham Luang cave in Khun Nam Nang Non Forest Park.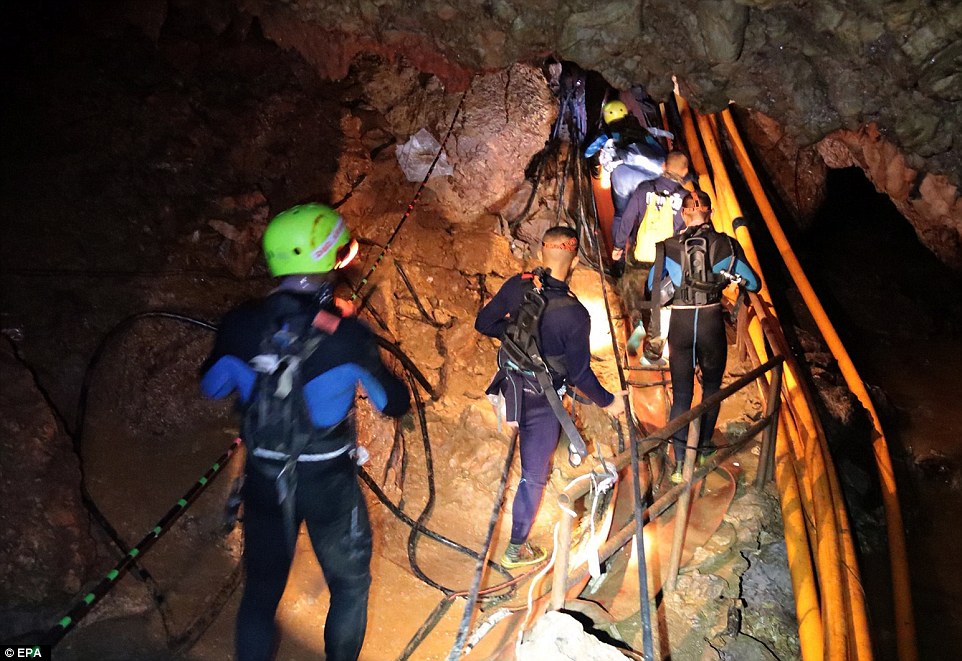 Thousands of rescuers including Thai Navy SEALs and elite British divers have been working around the clock to come up with a plan to bring the exhausted and starved boys home safely.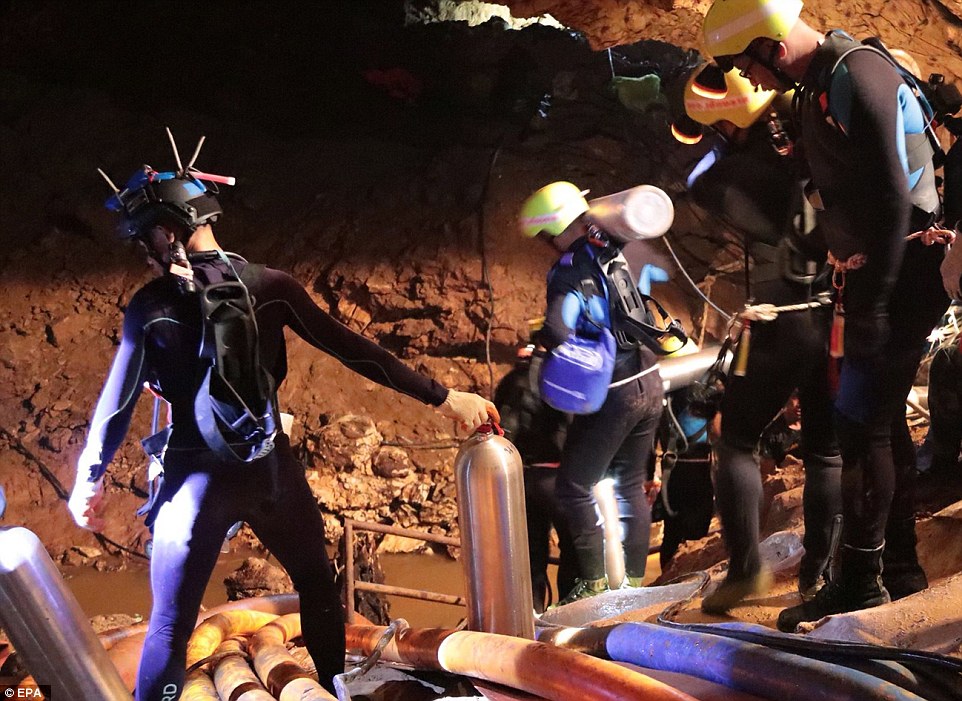 But with gathering clouds that have already thundered down heavy rain for 90 minutes on Saturday night, authorities are anxious to push ahead before it's too late.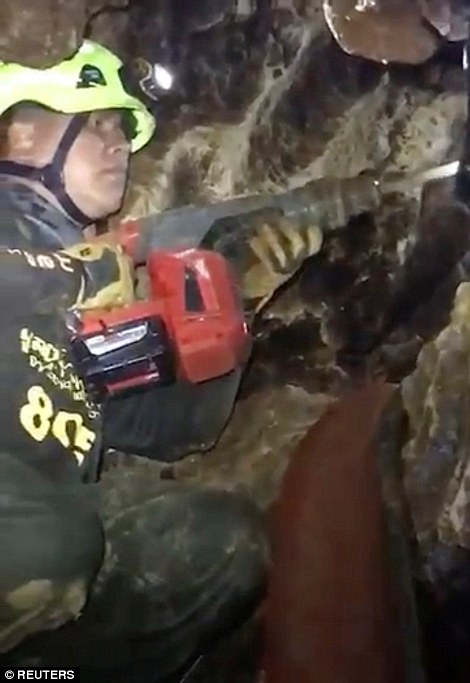 Ruamkatanyu Foundation rescuers are seen drilling into the Tham Luang cave's chambers.
Divers are seen trekking through the cave's murky waters as they crouch to navigate their way through its narrow passages.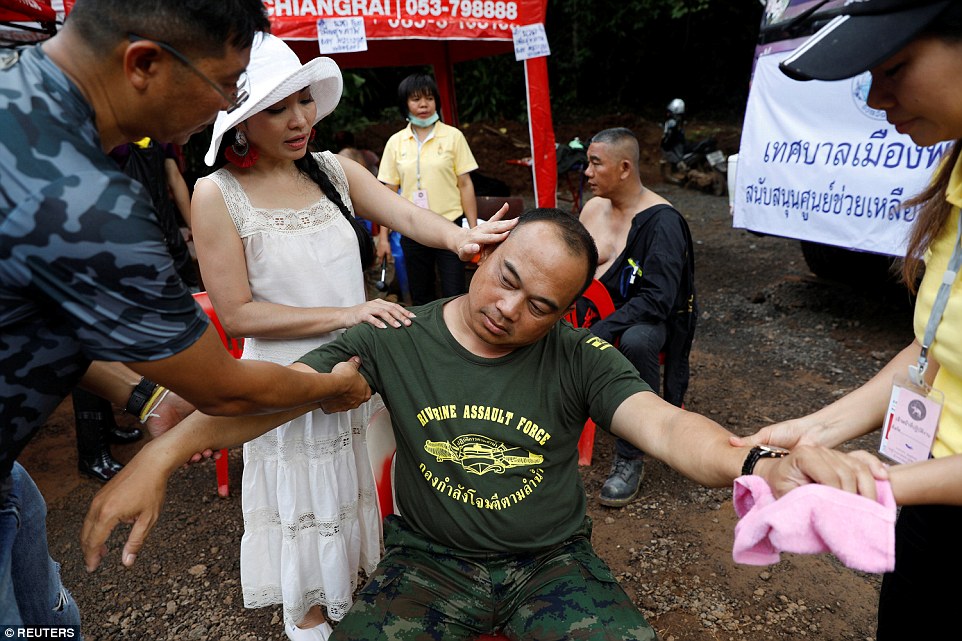 Volunteers give massage for a solider near Tham Luang. The rescuers are having to squeeze their bodies through the cave's tiny chambers to reach the boys.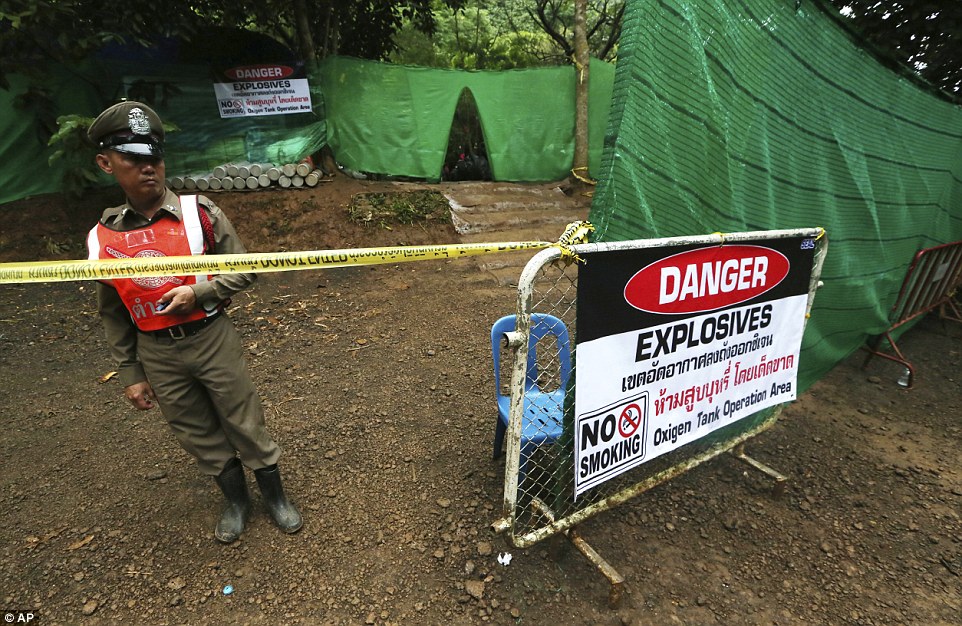 Thai police stand guard near a cave where 12 boys and their soccer coach have been trapped for 16 days since June 23.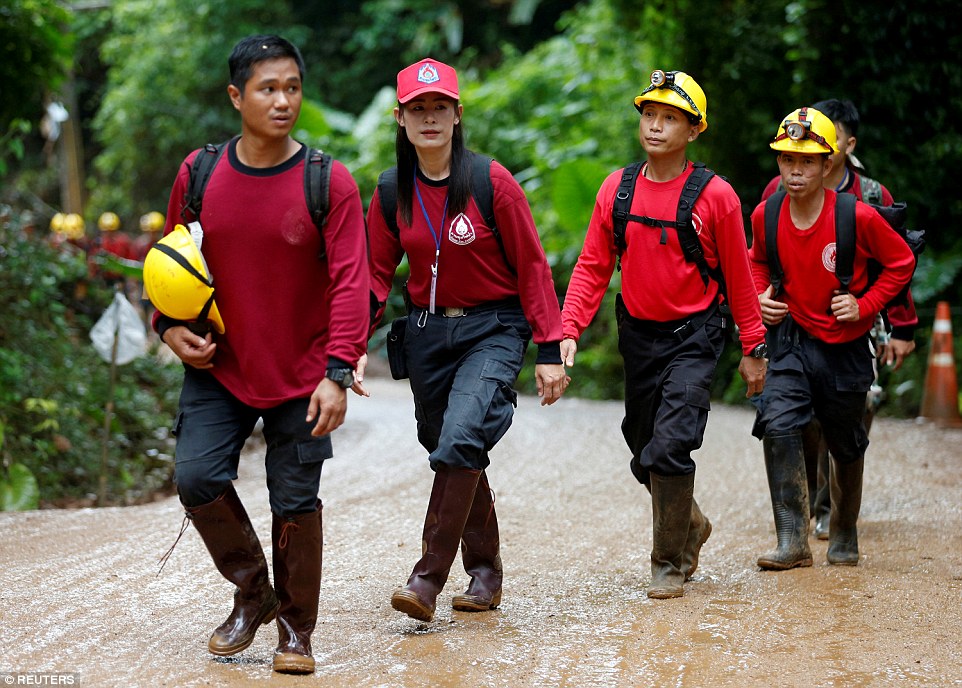 Rescue workers arrive at the Tham Luang cave system as the rescue mission to bring the boys to safety gets underway.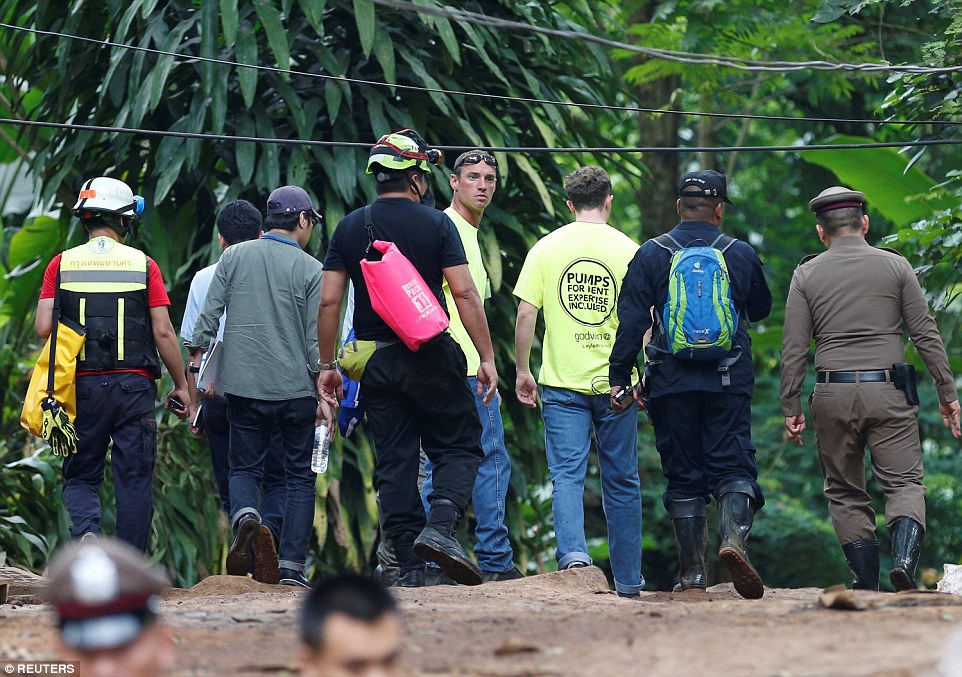 Experienced divers from all over the world are pictured making their way into the cave system which has already claimed the life of one rescuer.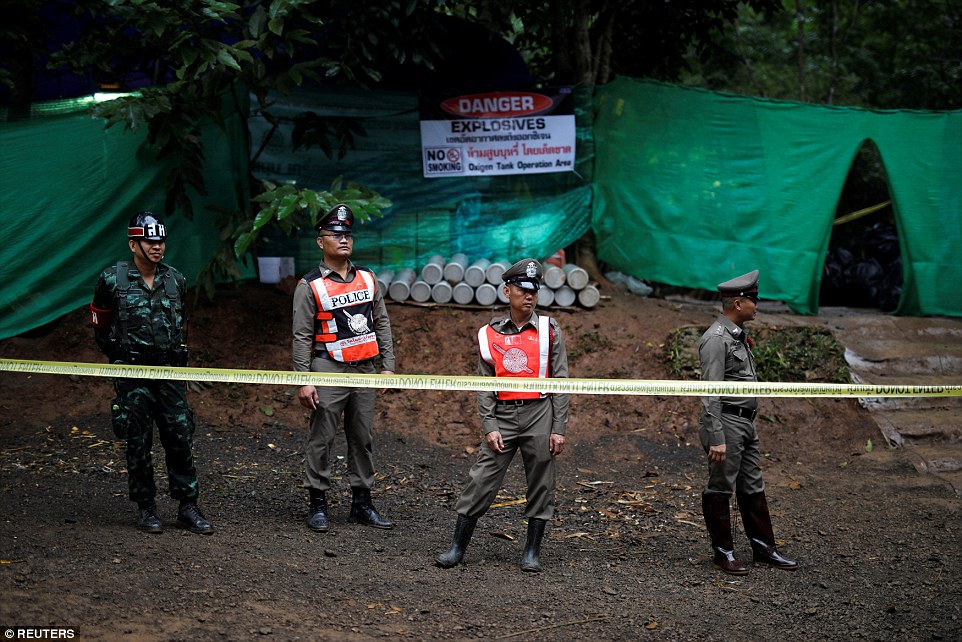 Police stand guard outside the Tham Luang cave complex. The youngsters will be led out of the cave one by one and taken directly to hospital.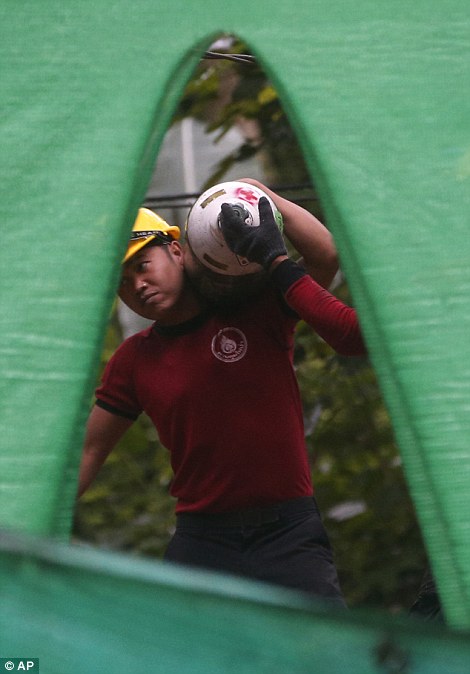 A rescuer carries an oxygen tank near a cave where 12 boys and their soccer coach have been trapped since June 23.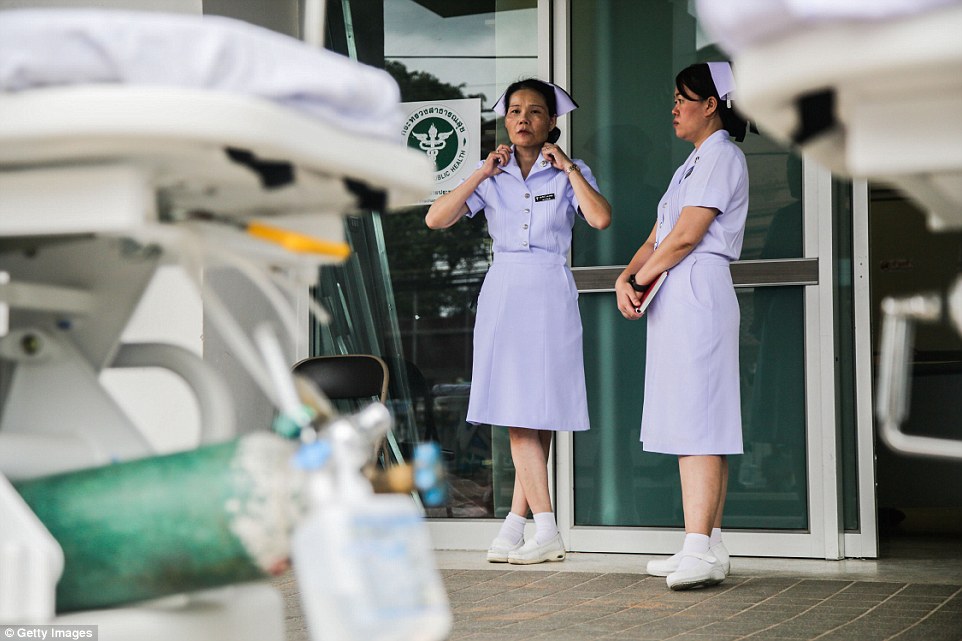 Thai nurses wait outside the Chaingrai Prachanukroh Hospital, where the schoolboys will be brought after being rescued.