Iran dismisses OPCW's report on Syria as 'political'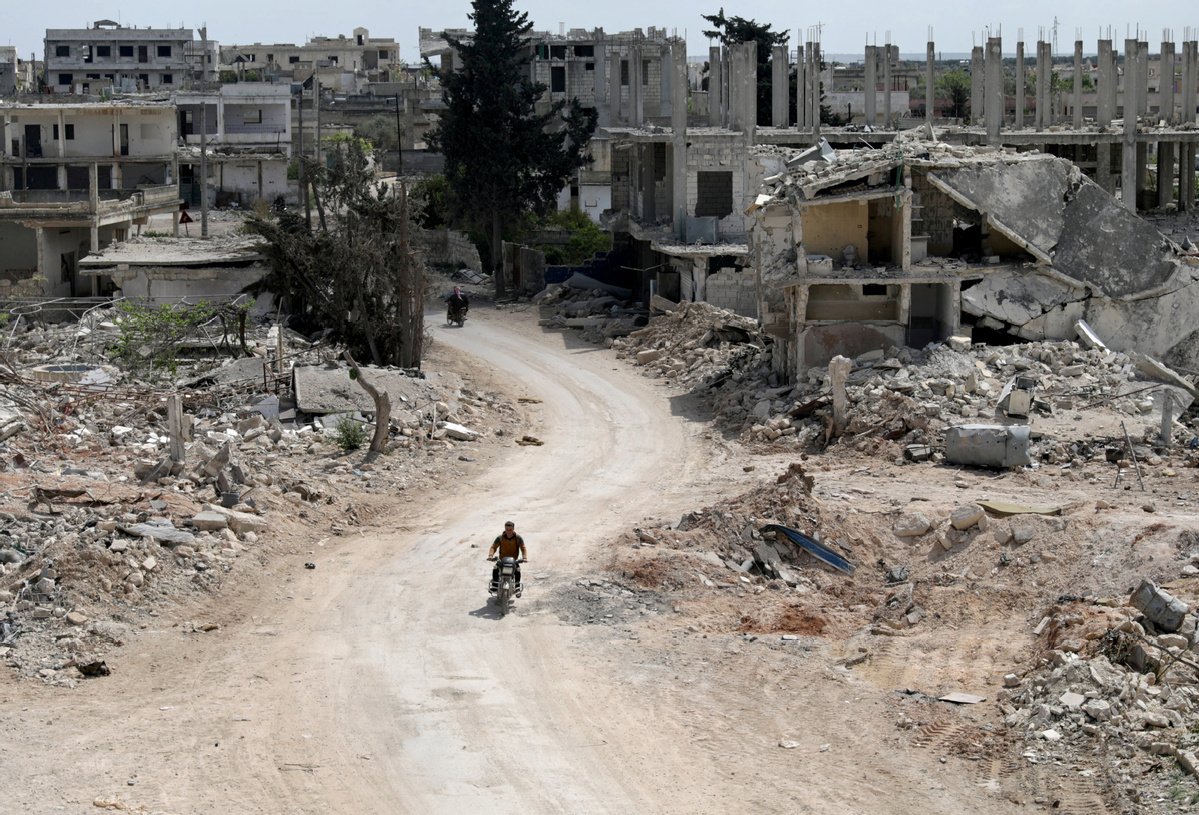 A man rides a motorbike past damaged buildings in the rebel-held town of Nairab, Idlib region, Syria on April 17, 2020. [Photo/Agencies]
TEHRAN - Iran on Saturday dismissed the recent report by the Investigation and Identification Team (IIT) of the Organization for the Prohibition of Chemical Weapons (OPCW) on Syria, semi-official Fars news agency reported.
"The decision is unbalanced, politically-tainted and unacceptable and is a step towards politicization of the OPCW and creating rift among its members," Alireza Kazemi Abadi, permanent representative of Iran to the OPCW, was quoted as saying.
Kazemi Abadi said that the OPCW's conclusion has ignored Syria's extensive efforts to cooperate with the organization.
The report by the IIT on Friday said that Syria's Air Force allegedly used toxic chemicals against the civilian population in Ltamenah in 2017.