US government: 3 S. Korean firms to pay $236M in bid-rig plot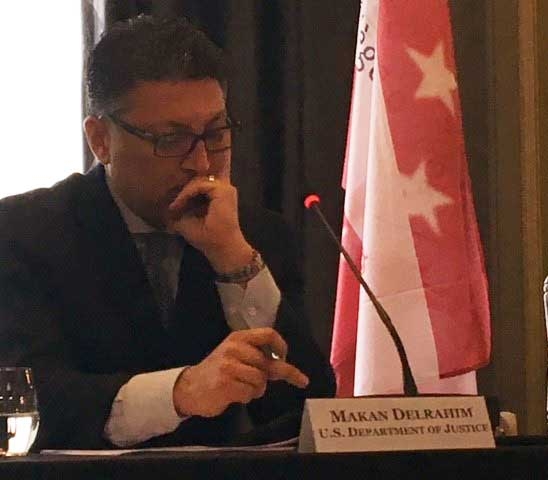 US Assistant Attorney General Makan Deltrahim. (Photo: File)
The Justice Department says three South Korean companies have agreed to pay $236 million to settle allegations they were part of a bid-rigging scheme that overcharged the US military for fuel at bases in South Korea.
Assistant Attorney General Makan Delrahim announced the settlement of the criminal and civil charges on Wednesday.
The three companies, SK Energy Co. Ltd., GS Caltex Corporation, and Hanjin Transportation Co. Ltd., will pay about $82 million in criminal fines. They'll also pay $154 million in civil damages.
Delrahim says investigators believe the three companies and others rigged bids and fixed prices for more than a decade.
He says the US Department of Defense paid "substantially more" for fuel because of the scheme.
The Justice Department didn't disclose the exact amount the government overpaid.