Iran's IRGC unveils new underground missile base along Gulf coast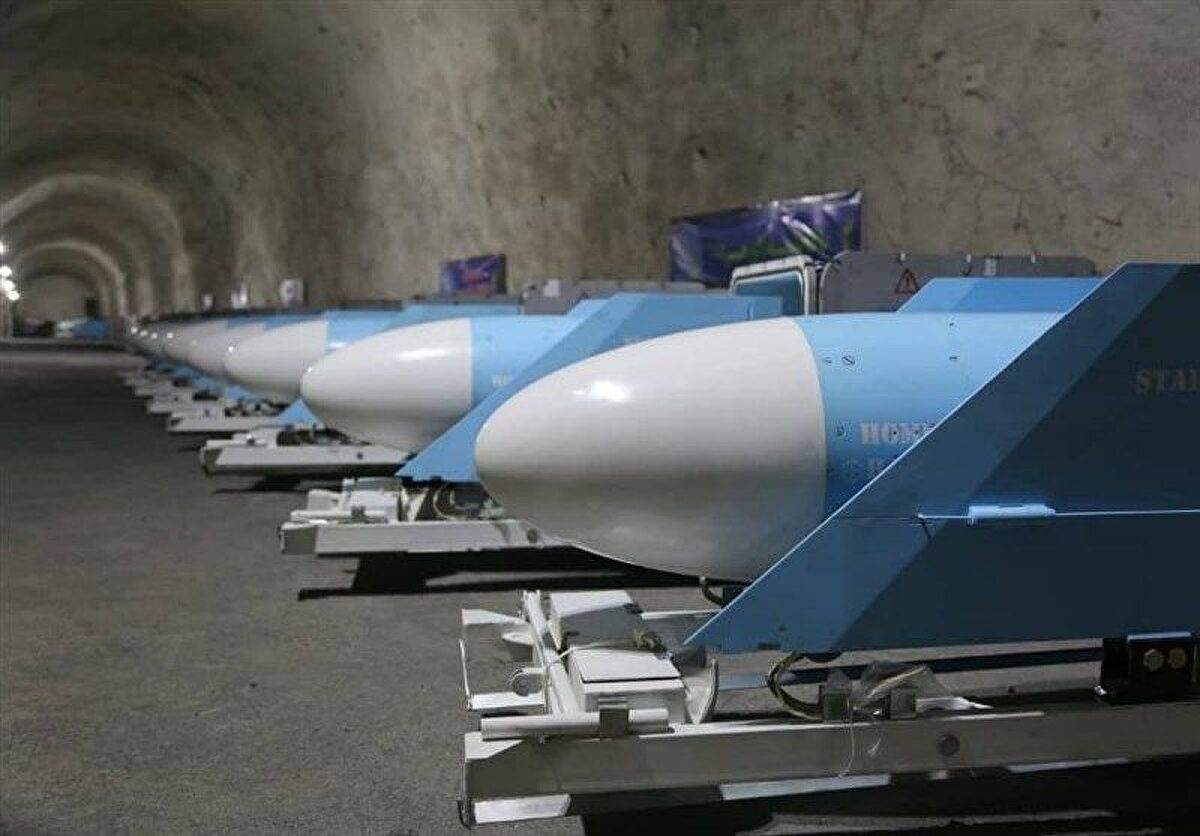 TEHRAN, Jan. 8 (Xinhua) -- A new missile base was unveiled on Friday in Iran's Hormozgan province, north of the Gulf and the Strait of Hormuz, by Iranian Major General Hossein Salami, commander in chief of the Islamic Revolution Guards Corps (IRGC), state TV reported.
"Our rationale is to become stronger to defend the country's territorial integrity and sovereignty, and the achievements of the Islamic Revolution," Salami said in a speech televised from a tunnel in the underground base.
"The kilometers-long facility inaugurated on Friday is one of many similar underground storing places for the strategic missiles of the IRGC's naval force," he noted.
The missiles stored are pinpoint-precision devices with a range of "hundreds of kilometers" and a "very high destructive power," he added, saying that "they are able to pass through electronic warfare defense systems."
According to Salami, the launching systems are kept ready to operate immediately by "countless" IRGC young officers, in case of "hostile intent by the enemy."
"Iran's enemies do not believe in the power of logic, but rely on the logic of power," the general said, noting that Tehran has no alternative but to strengthen its military means to prevent the enemy's will and domination to be imposed on the country.
Iran held in the past few days a series of military exercises including a maneuver that put to test hundreds of its domestically-built Unmanned Aerial Vehicles and a naval parade on the shores of the Gulf.
Iran's Basij, a force of the IRGC, held on Thursday a naval parade on the shores of Assaluyeh port in the Gulf, official IRNA news agency reported.
The parade, attended by more than 700 light and heavy vessels, is a show of support to Iran's defense goals and the IRGC's navy, Hossein Salami, commander in chief of the IRGC, was quoted as saying.
The armed forces and the people are ready to defend the interests of Iran, particularly in the Gulf and in the country's waters, he noted.
Basij consists of volunteer troops who operate on IRGC's call and command.
Iran's army also conducted on Wednesday a successful test of an air-to-air Azarakhsh missile, fired from a locally developed Karrar interceptor drone. According to information provided by the official website of Iran's army, the Karrar drone successfully detected and destroyed a low radar cross section target at high altitude.
The exercise began on Tuesday in Iran's central province of Semnan, using hundreds of unmanned aerial vehicles from the army units.
Other operations carried out with success in the maneuver were the use of rapid-firing automatic machine guns from flying drones and the destruction of "hostile air targets," the Iranian army said. Enditem