Iran says to hold talks with world powers on nuclear deal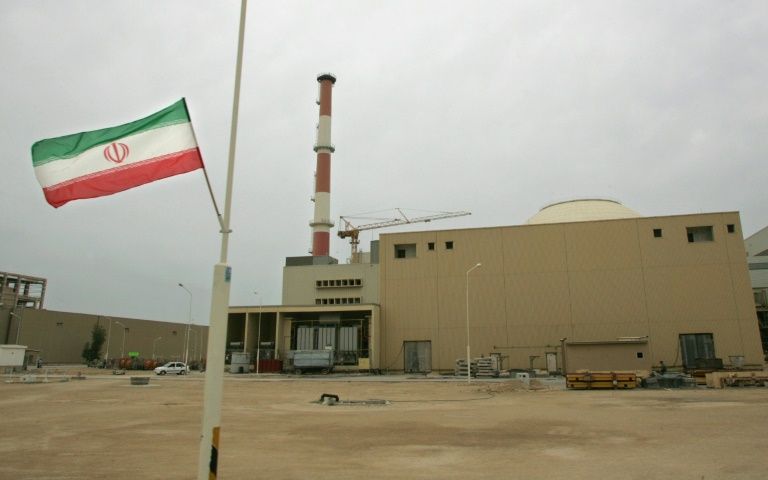 An Iranian flag is seen outside the building housing the reactor of the Bushehr nuclear power plant in April 2007. (Photo: AFP)
The foreign ministers of Iran and five world powers still party to the 2015 nuclear deal will meet in Vienna on Friday for talks on the troubled accord, state media in Tehran said.

The top diplomats of Britain, China, France, Germany and Russia will join Iranian Foreign Minister Mohammad Javad Zarif in the Austrian capital, Iran's official IRNA news agency reported, for their first talks together on the deal since Washington pulled out earlier this year.

During the meeting the ministers will discuss an "incentive package" the European Union is offering to try to persuade Iran to stay in the agreement, IRNA reported.

The meeting will seek "solutions to preserve the Iran nuclear deal after the illegal US action to withdraw," it said.

The announcement came with President Hassan Rouhani in Europe to rally support for the deal.

Rouhani, accompanied by Zarif, was in Switzerland on Tuesday and due to head on Wednesday to Vienna, where the accord was signed in 2015.

US President Donald Trump unilaterally pulled out of the agreement two months ago, to the ire of the other signatories which along with the European Union have continued to back the accord.

Iran has warned it is ready to resume uranium enrichment to 20 percent -- above the level permitted in the deal -- "within days" if the agreement falls apart.