Analyst: Trade row 'harms global markets'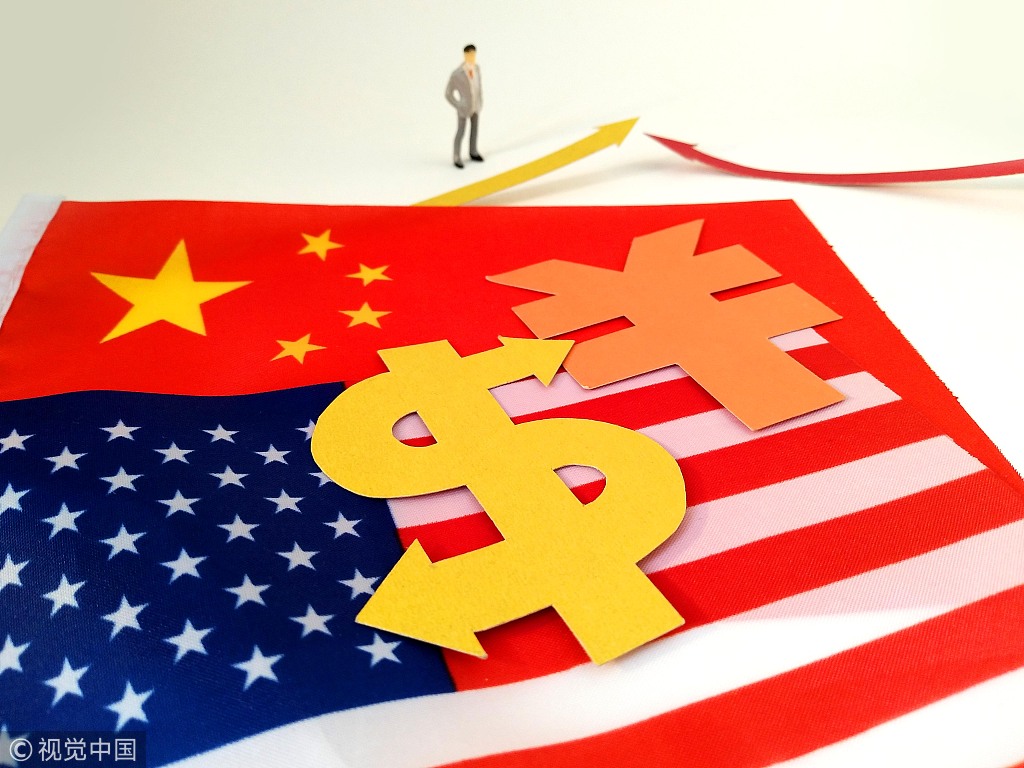 Tensions hurt multinational companies from the United States; Dow pressured
While Chinese mainland stocks closed higher on Friday, experts said the escalating trade tensions between the US and China have harmed the global stock markets, especially relevant companies on US bourses.
"Although the A-share market performed well on Friday, the US-China trade dispute has harmed both the US and Chinese stock markets," said Hong Hao, chief strategist at BOCOM International Holdings Co. "Investors remain sensitive to signs that rising tariffs and trade tensions will hurt the global economy and reduce corporate profits."
The benchmark Shanghai Composite Index climbed by 0.49 percent to 2889.76 points on Friday. The Shenzhen Component Index increased by 1 percent and the ChiNext startup index rose by 1.84 percent.
By contrast, the Dow Jones Industrial Average fell 0.8 percent to 24,461.70 on Thursday. The index has slipped 3.4 percent over the last eight days. Its last losing streak of this length was in March 2017. The S&P 500 index on Thursday fell 0.6 percent to 2,749.76. Listed companies in the automobile, technology, industrial and agriculture sectors have been hit hardest.
"The multinational companies of the United States have more than half of their businesses abroad, so the trade tensions will significantly influence their share prices," said Hong. "US agriculture stocks are also negatively impacted as China is their largest exporting destination."
US Fed Chairman Jerome Powell was quoted by the Associated Press, saying that the US central bank has heard about businesses holding off on hiring and spending in response to the trade conflict.
"There's a fear that rising uncertainty around trade and tariffs is going to significantly affect investment decisions and hiring decisions, and potentially take some steam off what has looked like a very strong expansion," Kate Moore, global equity strategist for BlackRock, told AP.
Around the world, shares of listed carmakers and technology and industrial companies fell on Thursday, as investors focused on the US-China trade dispute, which could reduce company spending and earnings.
Automakers fell hard after luxury carmaker Daimler cut its profit forecasts for 2018, blaming new tariffs on cars exported from the United States to China.
The German company has major US plants that export to China. China plans higher levies on the vehicles in retaliation for US tariffs on Chinese goods.
Wind Information Co Ltd data showed that the benchmark Shanghai Composite Index on Friday fell 4.4 percent compared with last Friday and the ChiNext startup index tumbled 5.6 percent.
According to Hong, if trade tensions worsen, the GDP growth of the US could decrease by 0.5 percent, and the impact on China would be 0.5 percent.
The Trump administration said on Monday that it would impose 10 percent tariffs on $200 billion of Chinese goods, a move Beijing labeled as "blackmail", to which it would respond with strong countermeasures.
Liu Feng, chief economist of China Galaxy Securities Co said while the US economy's fundamentals are good this year, its stock market has slipped for more than a week because of the escalating trade tensions between the US and China.
"Trade friction between the two countries has been a long-term issue," said Liu.
AFP contributed to this story.
(Contact the writer at caixiao@chindaily.com.cn)