Downpours leave 5 dead, 3 missing in Vietnam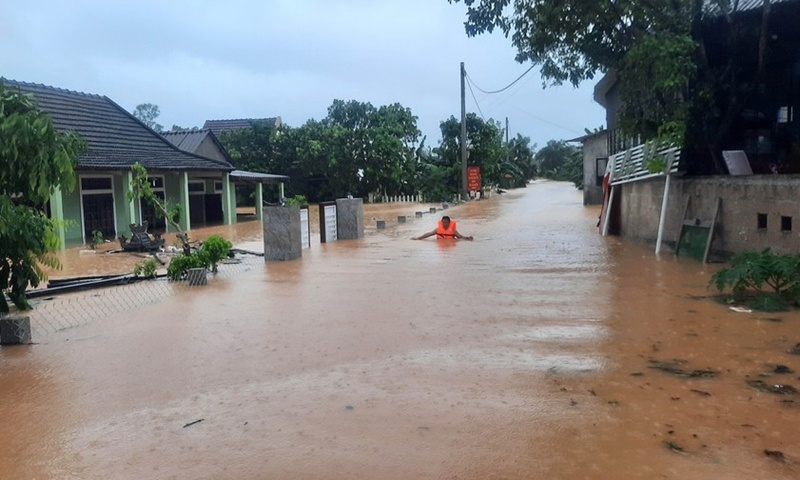 Photo taken on Oct. 8, 2020 shows flooded area in central Vietnam's Quang Tri Province.(Photo:Xinhua)
Heavy rains and floods have left five people dead and three others missing in northern and central Vietnam over the past few days, said the country's Central Steering Committee for Natural Disaster Prevention and Control.
The central Quang Tri province reported one dead and three missing, while the central highlands province of Gia Lai recorded two deaths, according to the committee's latest report released on Thursday.
Heavy rains also triggered floods in the northern Lao Cai province and killed two people, including a 3-year-old child.
Between Thursday and Saturday, central localities including Ha Tinh Province and Quang Nam Province are expected to see downpours with 250 to 550 mm of accumulative rainfall and over 600 mm in some areas, said the report.
From Jan. 1 to Sept. 22 this year, natural disasters have left 93 people dead or missing and 272 injured in Vietnam, according to the committee.
The disasters, mainly whirlwinds, floods, landslides and downpours, also caused economic losses of about 5 trillion Vietnamese dong (217.4 million U.S. dollars) during the period, said the committee.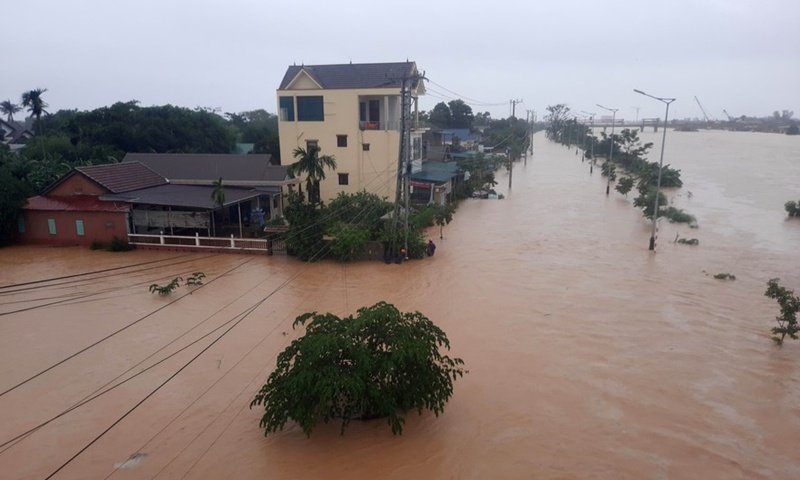 Photo taken on Oct. 8, 2020 shows flooded area in central Vietnam's Quang Tri Province.(Photo:Xinhua)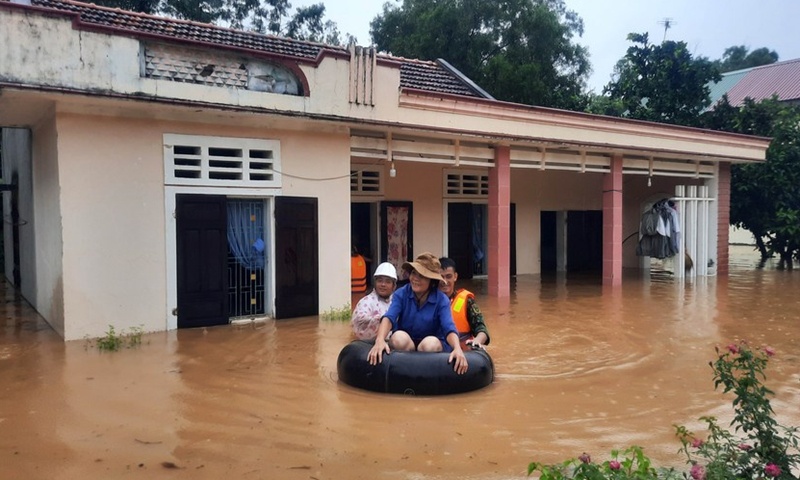 Rescuers help evacuate residents at flooded area in central Vietnam's Quang Tri Province, Oct. 8, 2020.(Photo:Xinhua)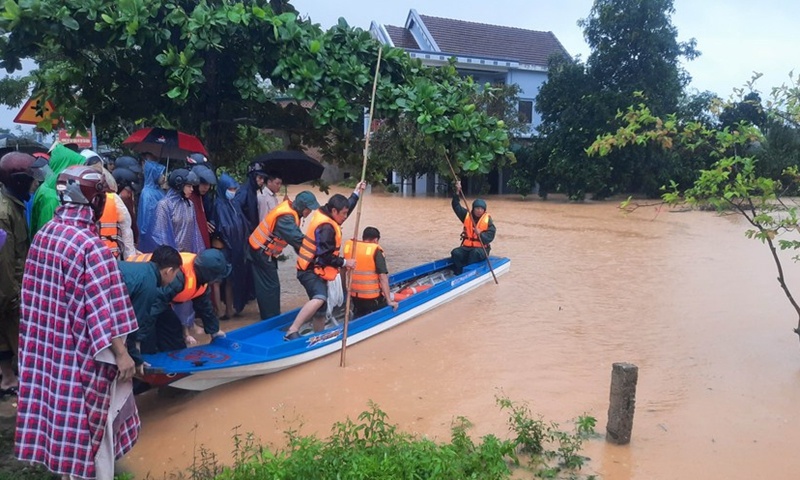 Rescuers help evacuate residents at flooded area in central Vietnam's Quang Tri Province, Oct. 8, 2020.(Photo:Xinhua)