Death toll rises to 24 in Turkey train derailment: deputy PM
People's Daily
1531112517000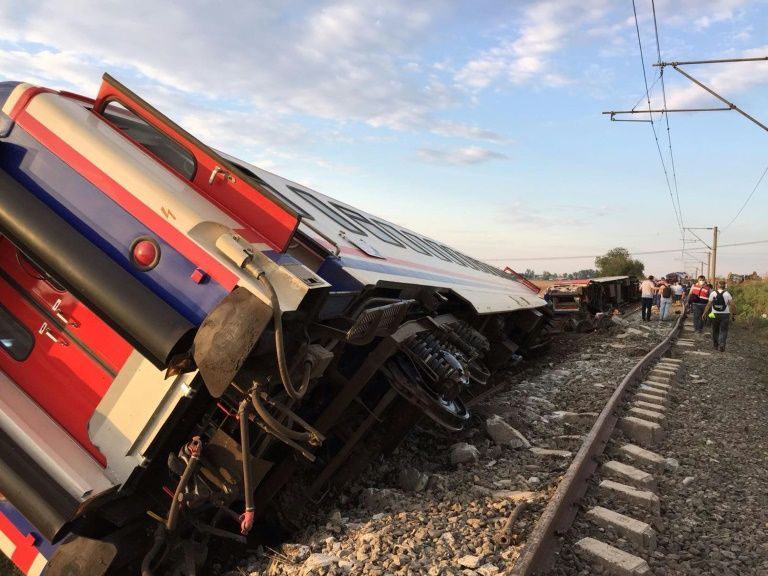 (Photo: AFP)
Twenty-four people were killed when a train derailed in northwest Turkey this weekend, Deputy Prime Minister Recep Akdag said on Monday, a sharp jump from the previous toll of 10.
The state-run Anadolu news agency quoted Akdag as saying search operations this morning had now been completed at the wreck of the train, which derailed early Sunday evening in the Tekirdag region while heading towards Istanbul.
Turkish media quoted Health Minister Ahmet Demircan as saying 338 people required hospital treatment after the accident with 124 still hospitalised.
Reports said that the train, carrying 362 passengers, had derailed as recent heavy rain caused the ground beneath the track to erode away.
Transport Minister Ahmet Arslan said that the latest checks on the rails had been made in April, Anadolu reported.