Sino-US project targets high blood pressure
chinadaily.com.cn
1563977581000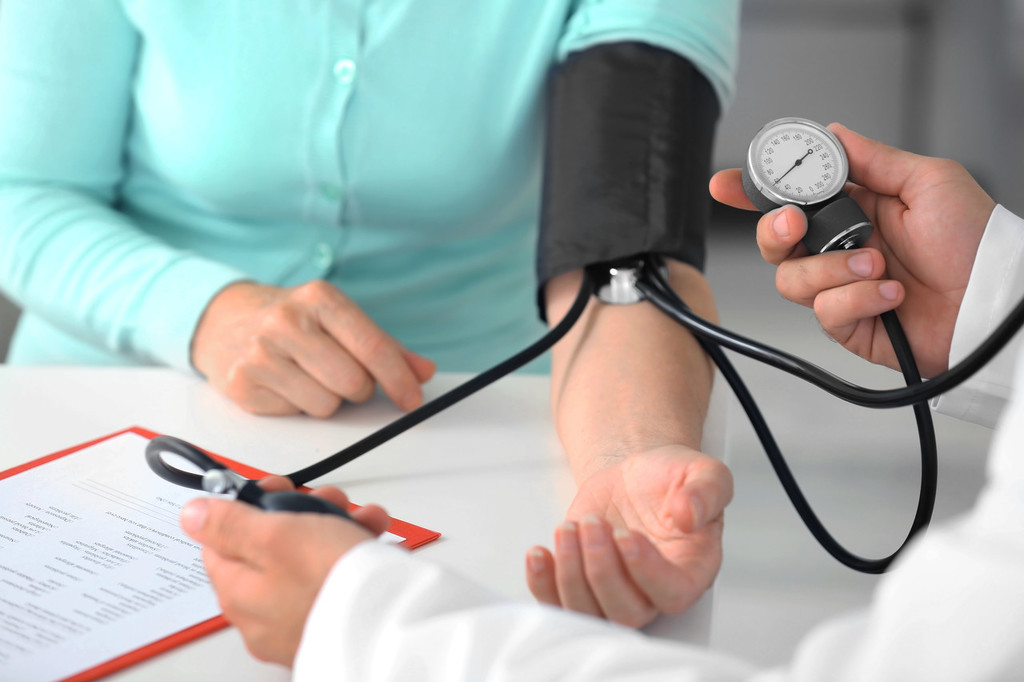 A medical worker measures a patient's blood pressure in this undated file photo. (Photo: IC)
Under a global public health initiative, China and the US are joining hands to ensure better interventions for Chinese with high blood pressure and reduce the global burden of this chronic disease, which kills more people than any other condition.
Named Resolve to Save Lives, the initiative was launched by the US-based NGO Vital Strategies and has been funded by Bloomberg Philanthropies, the Bill & Melinda Gates Foundation, and Gates Philanthropy Partners, which is funded with support from the Chan Zuckerberg Foundation.
Tom Frieden, president and CEO of Resolve to Save Lives, said that with effective high blood pressure interventions, the project could help prevent 20 million deaths in China due to cardiovascular diseases.
Currently, 245 million people in China suffer from high blood pressure, according to official estimates. Worse, only 15 percent of sufferers have their blood pressure well under control.
To change the situation, the initiative has launched projects in the provinces of Shandong, Anhui, Fujian and Henan, working with local authorities to reduce the consumption of sodium in the diet and improve interventions for high blood pressure.
There are still three years and half to go with the China projects and improving the management of high blood pressure treatment can save the most lives, according to Frieden.
Inspired by the fact that China once had a 300-bed hospital built in six days during the SARS epidemic in 2003, he said government support would further scale up the projects across the country and benefit more people.
Providing effective treatment services for high blood pressure requires and meanwhile facilitates the establishment of an effective primary care system, he stressed.
"Controlling hypertension can be a pathfinder for universal health coverage," he said.
To date, more than 95 percent of the Chinese people are covered by public health insurance schemes of varied sorts, according to the nation's health authorities.
Enhancing the capacity and efficiency of care providers is the key to better safeguarding people's health, particularly in disadvantaged areas.
Answering to the needs, the initiative would continue with the China projects despite current frictions between the two countries, said Frieden.
"We're all human beings with a common enemy of noncommunicable disease and health can be a bridge even at a time of great friction," he said.
Apart from China, the initiative also runs projects in countries like India, where there are urgent unmet health demands.
Of all global health projects, as he said, less than 1 percent goes to cardiovascular disease prevention, despite the fact that it's the leading preventable killer.
"What we do aims to save more lives," he said.