Police: Student put body fluids on roommate's belongings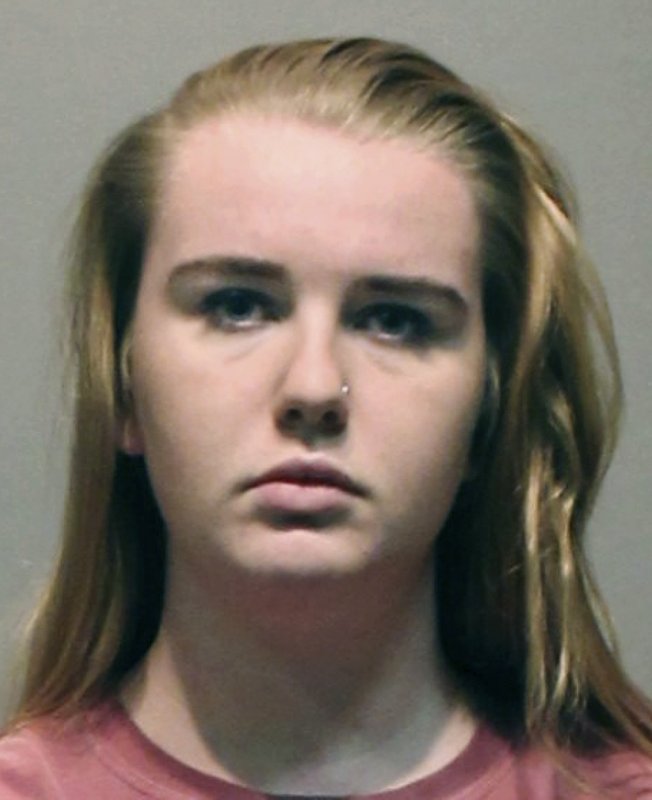 Photo: AP
A white Connecticut college student has been charged with smearing body fluids on her black roommate's belongings, and police are saying it was a bias crime.
West Hartford police disclosed Wednesday that University of Hartford student Brianna Brochu, 18, was charged Saturday with misdemeanor criminal mischief and breach of peace. Police also asked a judge to add a felony bigotry charge Wednesday.
University President Greg Woodward said Brochu is no longer a student at the school and will not be returning. University officials said federal privacy laws prevent them from saying whether a student is expelled.
"The accused student's behavior was reprehensible and does not reflect the values of our institution," Woodward said in a statement to the campus community Tuesday. "The incident has brought about accusations of racism, and I want you to know that I hear and share your anger and frustration. Acts of racism, bias, bullying, or other abusive behaviors will not be tolerated on this campus."
Brochu, of Harwinton, Connecticut, did not return a message from The Associated Press on Wednesday. She did not comment during a Wednesday court appearance, when a judge barred her from campus property and ordered her to stay away from her now-former roommate.
The Hartford Courant reports Brochu told police she put her body fluids on her roommate's backpack and licked her roommate's plate, fork and spoon because she was frustrated with her roommate's rude behavior. Brochu denied other actions she wrote about on Instagram, including that she put her roommate's toothbrush "where the sun doesn't shine."
Brochu allegedly wrote in an Instagram post, "Finally did it yo girl got rid of her roommate!! After 1½ month of spitting in her coconut oil, putting moldy clam dip in her lotions... putting her toothbrush places where the sun doesn't shine, and so much more I can finally say goodbye Jamaican Barbie."
The roommate, Chennel Rowe, said in a Facebook video that she had a tense relationship with Brochu and moved to another room about two weeks ago.
Rowe, from New York City, said other students told her about Brochu's social media postings, and she realized the contamination of her personal items may have caused the extreme throat pain she was suffering.
She also told WTIC-TV that university officials were at first slow to respond and threatened to remove her from campus if she talked about what happened.
Woodward said the university took immediate action once the allegations were brought to officials' attention on Oct. 17.