S.Korea can hold dialogue with DPRK anytime, anywhere, even in contactless way: Moon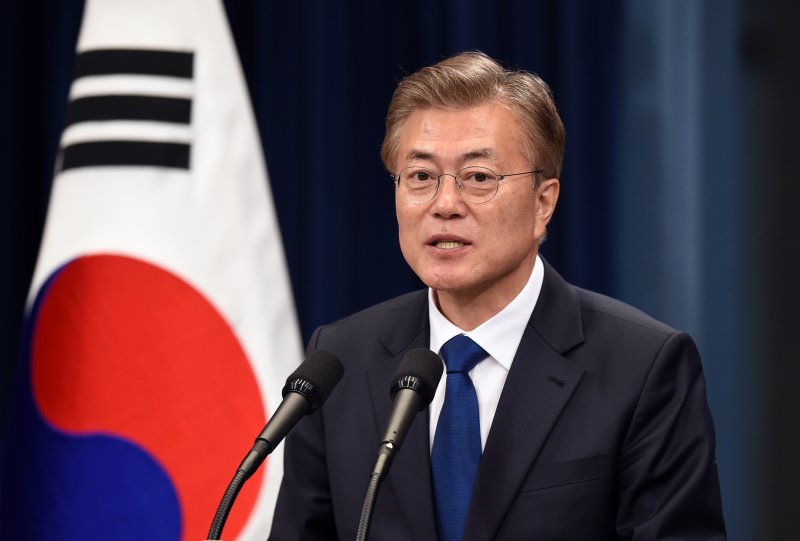 South Korean President Moon Jae-in said Monday that his government can hold dialogue with the Democratic People's Republic of Korea (DPRK) anytime, anywhere and even in a contactless way.
"Our willingness to meet (with the DPRK) at any time and any place and to hold dialogue even in a contactless way has not been unchanged," Moon said in a nationally televised New Year's speech.
Moon said the main power of the Korean Peninsula peace process is dialogue, coexistence and cooperation, hoping to open a way for peace and coexistence in the process of addressing the COVID-19 pandemic.
He proposed to the DPRK joining a regional dialogue for anti-epidemic, healthcare cooperation in Asia, saying inter-Korean cooperation to tackle the COVID-19 outbreak could expand into a cooperation in dealing with other safety issues such as the infectious disease of domestic animals and the natural disaster.
Moon said his government will make its last effort to achieve a great shift in dialogues between the DPRK and the United States and between South Korea and the DPRK in accordance with the launch of the U.S. Biden administration later this month.
Moon was sworn in as president in May 2017, and his five-year presidency is left less than one and a half years.
Denuclearization talks between Pyongyang and Washington have been stalled since the second DPRK-U.S. summit ended without agreement at the Vietnamese capital of Hanoi in February 2019.