Australian PM says large drop in employment 'devastating'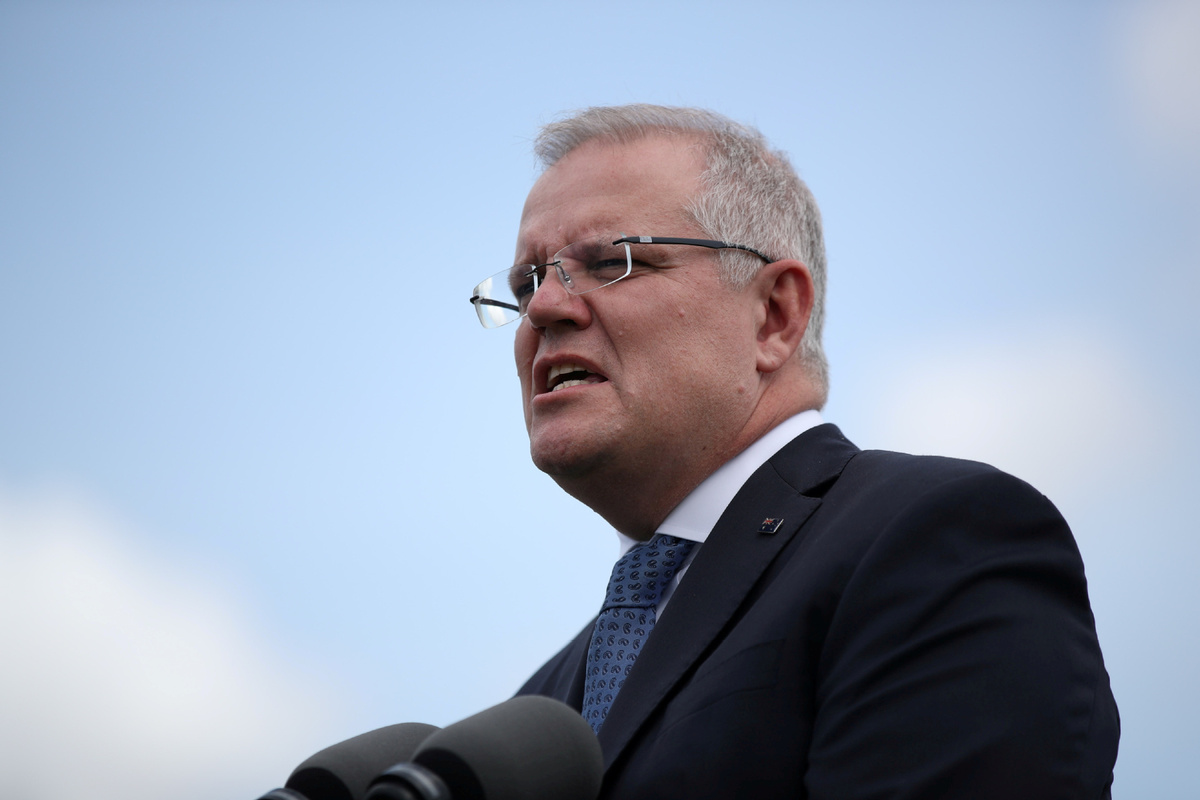 Australian Prime Minister Scott Morrison. (Photo: Agencies)
CANBERRA - Almost 600,000 Australians lost their jobs in April with thousands of businesses closed due to the COVID-19 restrictions.
The Australian Bureau of Statistics (ABS) revealed on Thursday that the seasonally adjusted employment fell by 594,300 people between March and April, while the unemployment rate rose from 5.2 percent to 6.2 percent.
Responding to the figure, Prime Minister Scott Morrison described it as a "tough day for Australia" but said the nation could bounce back.
"Almost 600,000 jobs have been lost, every one of them devastating for those Australians, for their families, for their communities. A very tough day. Terribly shocking, although not unanticipated," he told reporters in Canberra.
"The large drop in employment did not translate into a similar sized rise in the number of unemployed people because around 489,800 people left the labor force," Bjorn Jarvis, the head of ABS labour statistics, said in a statement.
The underemployment rate, which measures the percentage of the work force that have jobs but are being underutilized, rose 4.9 percent to a record-high 13.7 percent.
The total number of hours worked by Australians fell by 9.2 percent between March and April.
Approximately 2.7 million people, or 20 percent of the workforce, either became unemployed or had their hours reduced between March and April, which was much greater than in previous years.
Morrison on Friday announced a three-stage plan to ease Australia's coronavirus restrictions by July, and more than 850,000 jobs will be restored by stage three, according to the Treasury.
However, Morrison said on Thursday that the challenges in restarting the economy in a safe way should not be underestimated.
He urged people not to under-estimate the scale of that task.
"The task we have now is to reopen these businesses to get employees back into their jobs and to do so in a COVID safe way so that it's sustainable for many years, potentially, if that is what is required."
Morrison was joined by Treasurer Josh Frydenberg who said that unemployment is still expected to reach around 10 percent and without the JobKeeper program it would have hit 15 percent.
Earlier on Thursday Anthony Albanese, the leader of the Opposition Labor Party, described the figures as "devastating," saying that unemployment being lower than forecast was not a cause for celebration.
He reiterated his criticism of the JobKeeper scheme, saying that it left casual workers and those in the art and entertainment industries behind.
"That's a devastating figure, they're all people with families with a need to put food on the table," he said. "They're people who are our friends, our relatives our neighbors."