China expo to help Africa improve balance of trade with China, says trade expert
ACCRA, Nov. 3 (Xinhua) -- African countries should seize the opportunity provided by the China International Import Expo (CIIE) in Shanghai to improve their balance of trade with China, a Ghanian trade expert has said.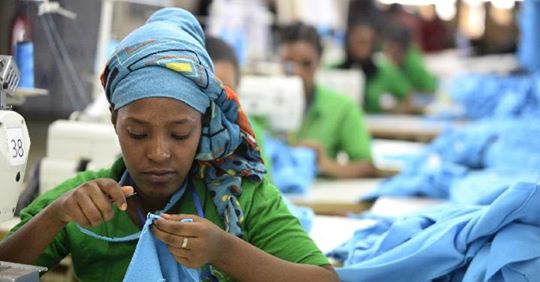 Photo: Xinhua
One of the critical opportunities presented to Africa by the fair is the need to develop an industrial policy that would address its trade relations with China, Edward Kareweh, secretary general of the General Agricultural Workers Union of the Ghana Trade Union Congress, said during a recent interview with Xinhua.
Kareweh said the goal could be achieved if African countries use the opportunity to identify and develop policies that can help the continent industrialize and manufacture products with competitive advantages for the Chinese market.
For example, he expects that African countries would learn through their participation in the trade show to create policies that encourage Chinese investment in Africa to manufacture competitive products.
"If for instance Ghana targets the European market today with its chocolate, the response would not be as desired because of the aging population with a less likelihood to desire such sweet products," he pointed out.
"But China has a younger population, so the place is China. This should however be done in such a way to create a win-win situation," Kareweh said, adding that African countries should take this opportunity to make the continent's trade relations become industry-based.
Unlike the Europeans who had for centuries been shipping out raw materials from Africa and later shipping back finished products using the same materials to sell to Africans, the trade unionist and economist believed that the Chinese would be more partnership-oriented.
"I believe China will be ready to come and establish here, close to the raw materials and also process here," Kareweh said.
This is strategic because most Chinese manufacturing firms need raw materials which are all over Africa, while Africa also seeks to add value to its export products.
However, he pointed out that China had its own developmental goals in these advances they made towards Africa, and so Africans must also embrace those opportunities with their own targets and strategies.
"We should be ready to attract Chinese companies to come and establish themselves here, but we should also be ready to establish partnerships with them. That will allow us to have access to their markets," he urged.
Kareweh believed this would be the best way to let more goods from Africa enter the Chinese market in order to balance bilateral trade.