Okinawa governor pledges to continue fighting against US base relocation plan
TOKYO, Dec. 15 (Xinhua) -- Okinawa Governor Denny Tamaki pledged Saturday to continue the fight to block the central government's controversial plan to relocate a US military base within the island prefecture despite recent setbacks.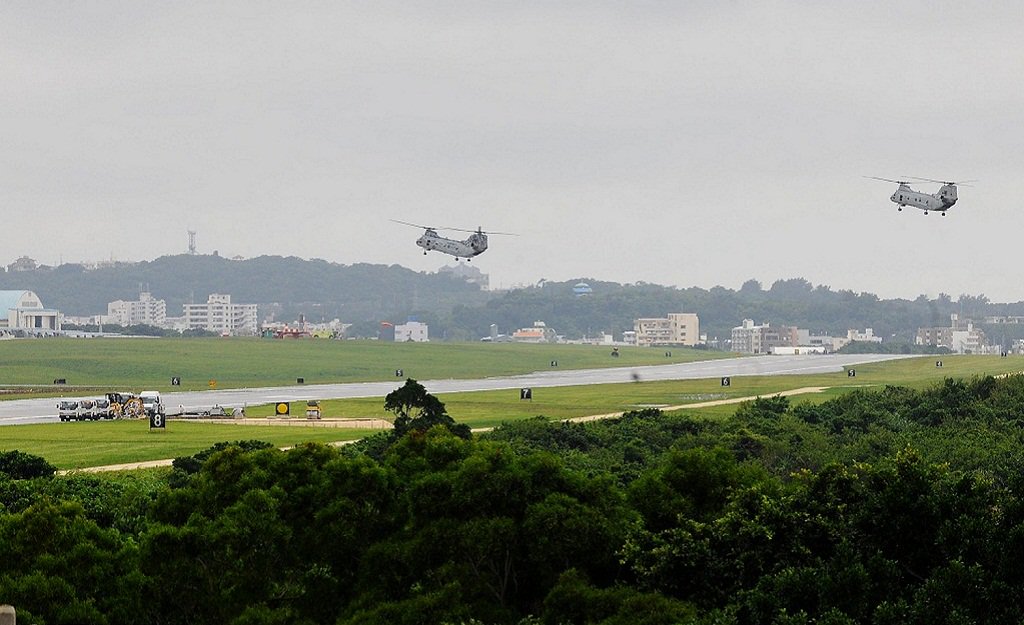 Photo: Xinhua
"Dialogue will continue, but when fight is needed, we will fight," said Tamaki when addressing a gathering of citizens protesting against the Futenma base relocation plan.
"Although it might be difficult to win, we will never cave in," said the governor who was elected in September on a platform of opposing the relocation plan and lessening Okinawa's base-hosting burdens.
The governor intimated earlier that the prefectural government still had ways to halt the construction work for the relocation plan, including not giving approval to specific ground improvement work the central government may need to conduct inside the landfill site, and holding a prefectural referendum in February next year.
The central government, meanwhile, continued Saturday unilateral landfill work that began a day earlier for building replacement facility for the US Marine Corps Air Station Futenma, despite angry protests from local people.
Japanese Defense Minister Takeshi Iwaya reiterated Saturday the central government's commitment to pushing forward the relocation plan, claiming that it is "not for the Japan-US alliance but for the Japanese people."
More than 100 citizens gathered Saturday in front of the US Marine Corps' Camp Schwab near which the replacement facility will be built, calling for halting the "illegal landfill work."
Okinawa hosts the bulk of US bases in Japan while accounting for only 0.6 percent of the country's total land mass.
Japan's central government has planned to transfer the US Marine Corps Air Station Futenma to the Henoko coastal area of Nago from a crowded residential district in Ginowan, Okinawa, saying that it is "the only solution" for removing the dangers posed by the base without undermining the Japan-US alliance.
The Okinawa people, however, have called for the base to be removed from the prefecture and be moved out of Japan, complaining of sufferings caused by aircraft noise, crimes committed by the US servicemen as well as safety concerns.