At least three-quarters of Britons fail to self-isolate: report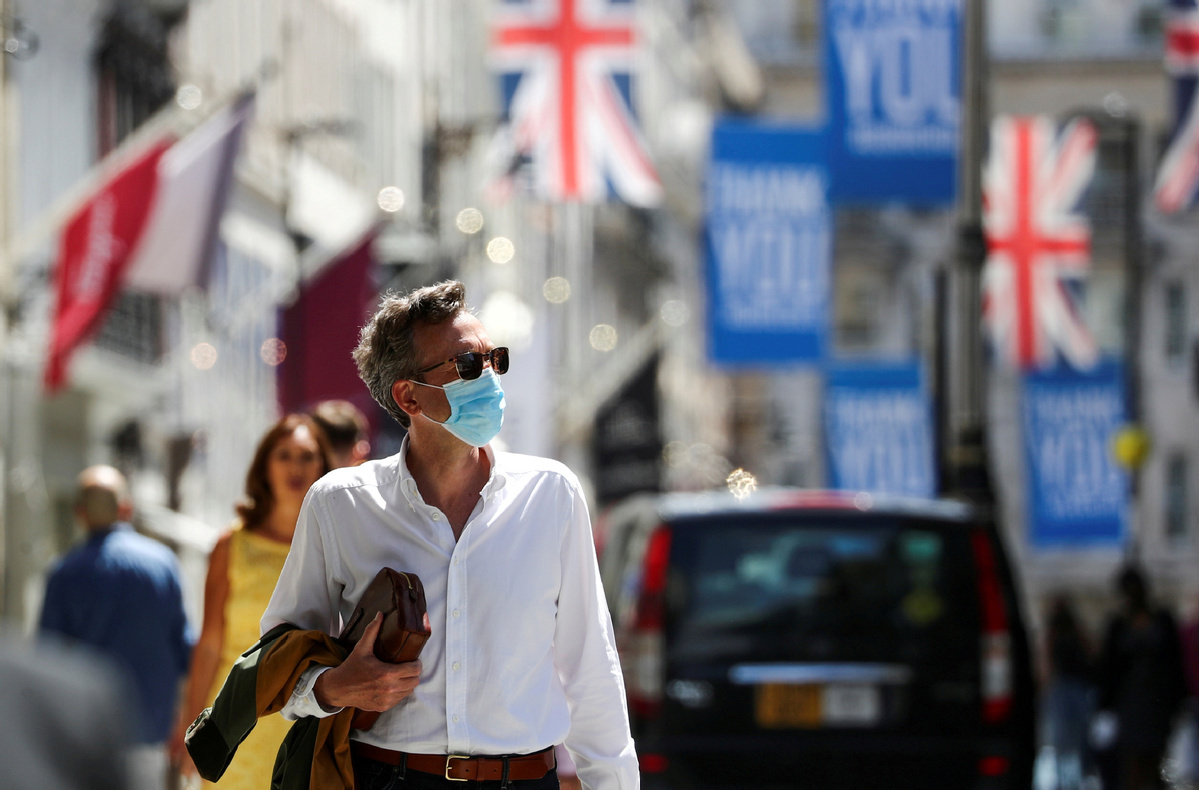 A shopper wears a face mask in Old Bond Street, amid the coronavirus disease (COVID-19) outbreak, in London, Britain, July 18, 2020. [Photo/Agencies]
LONDON - At least three-quarters of people in Britain who have COVID-19 or are a contact of somebody who has tested positive have failed to fully self-isolate, local media reported.
Advisers from the British government's Scientific Advisory Group for Emergencies (SAGE) have warned that only between 18 percent and 25 percent of people who needed to were self-isolating, according to a report by The Guardian newspaper.
Others were still going out to work or to shop despite the risks of infecting others, the report added, quoting figures from the Corsair study, with data collected every week from March to August.
On Sept 20, the British government announced a grant of 500 pounds (about 652.3 US dollars) to those with low incomes who are told to self-isolate for two weeks, and fines of up to 10,000 pounds (about 13,046.1 US dollars) for anyone who disobeyed.
Britain has continued to see a sharp rise in coronavirus infections as another 13,864 people have tested positive, bringing the total number of coronavirus cases in the country to 575,679, according to official figures released Friday.
The coronavirus-related deaths rose by 87 to 42,679, the latest data showed.
Pressure is mounting on British Prime Minister Boris Johnson to consider tighter restriction measures.
New measures to tackle coronavirus are expected to be announced early next week, with pubs and restaurants likely to be closed in the worst-affected areas of England.
To bring life back to normal, countries, such as Britain, China, Russia and the United States, are racing against time to develop coronavirus vaccines.
The British government's Chief Scientific Adviser Patrick Vallance has said that it is possible that some vaccine could be available in small amounts later this year, but it is more likely that a vaccine will be available early next year, although that is not guaranteed.