EU 'sorry' for not racing to Italy's aid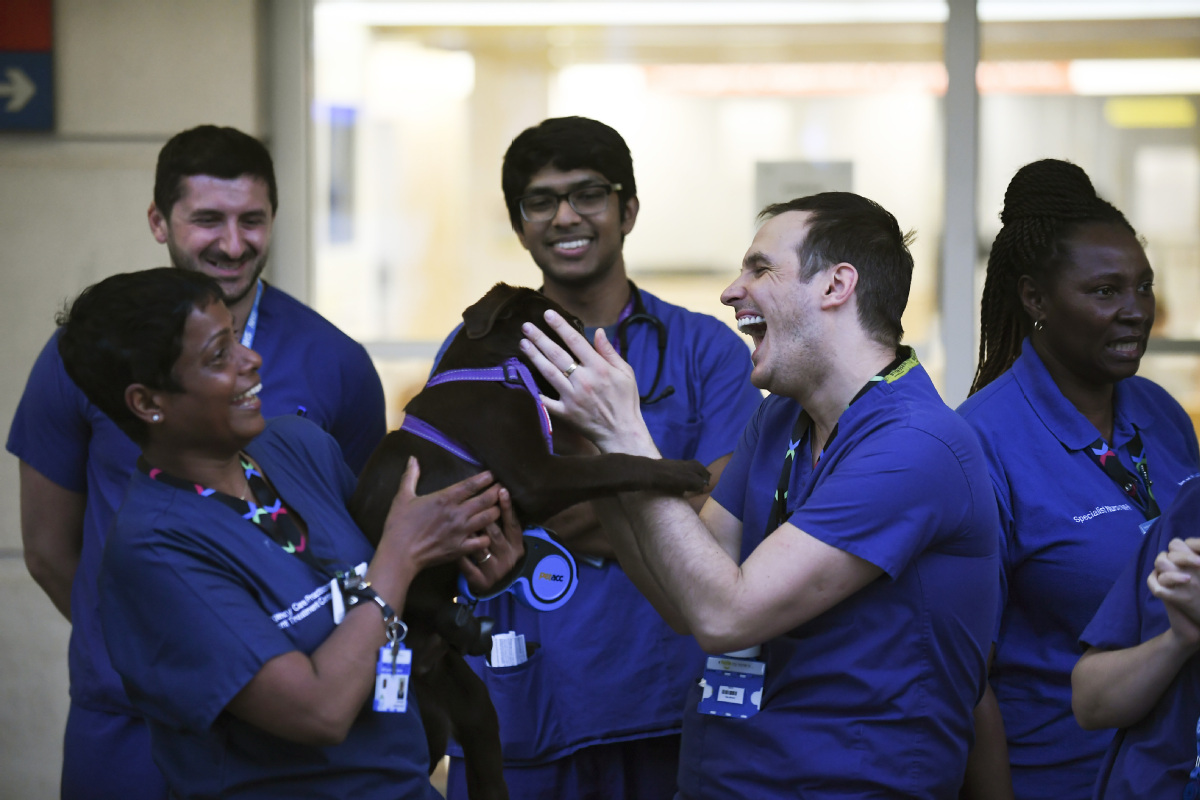 NHS staff applaud outside the Chelsea and Westminster Hospital in London during the weekly "Clap for our Carers" on Thursday. (Photo: AP)
European Commission President Ursula von der Leyen expressed "a heartfelt apology" to Italy on behalf of Europe for not being at the country's side from the very beginning of the COVID-19 pandemic, which has claimed more than 22,000 lives in the continent's worst-hit nation.
"It is true that no one was really ready for this. It is also true that too many were not there on time when Italy needed a helping hand at the very beginning," she said in a speech to the European Parliament on Thursday. "And yes, for that, it is right that Europe as a whole offers a heartfelt apology."
But she also said that after a bad start, the EU has shown it is capable of solidarity, citing the many examples of European cooperation of the past weeks-with doctors, medical equipment and patients moved across borders.
"The truth is that it did not take long before everyone realized that we must protect each other to protect ourselves," she said. "And the truth is too that Europe has now become the world's beating heart of solidarity."
Looking ahead, Von der Leyen called on Europe to stand together with courage, trust and solidarity through this crisis and beyond. She said that European countries will need a massive investment to jump-start their economies.
"We need a Marshall Plan for Europe's recovery and it needs to be put in place immediately," she said.
The novel coronavirus had affected 878,222 people and claimed 89,825 lives in Europe as of Friday, according to the European Centre for Disease Prevention and Control.
In Britain, the government confirmed on Thursday that lockdown measures introduced by Prime Minister Boris Johnson will remain in place for another three weeks.
The announcement was made at Thursday's daily Downing Street media briefing by Foreign Secretary Dominic Raab, who is deputizing for Johnson as he recovers from the virus.
Figures released on Thursday revealed that the United Kingdom's tally for COVID-19 patients who had died in hospital rose by 861 to 13,729.
Raab said that there were "indications the measures we've put in place have been successful at slowing the spread of the virus, but it's a mixed picture, ... we still don't have the infection rate down as much as we need to".
Changing social distancing measures would, he said, "threaten a second peak in the spread of the virus", and as a result, they would stay. "The worst thing we could do now would be to ease up too soon," he added.
Germany's confirmed coronavirus cases had risen by 3,380 to 133,830, data from the Robert Koch Institute for infectious diseases showed on Friday.
German Chancellor Angela Merkel's conservative bloc has won support during the coronavirus crisis, hitting its highest level in nearly three years, a poll showed on Thursday.
Merkel's cautious approach appears to have reaped rewards, as a relatively early shutdown of schools, many factories and shops has had some effect and Europe's biggest economy has announced small steps toward a relaxation.
The DeutschlandTrend poll for ARD television put support for Merkel's Christian Democratic Union and its Bavarian sister party Christian Social Union at 38 percent, up 3 points from two weeks ago and its highest level since August 2017, just before the last federal election.
Agencies contributed to this story.