Seminar highlights spirit of harmony in diversity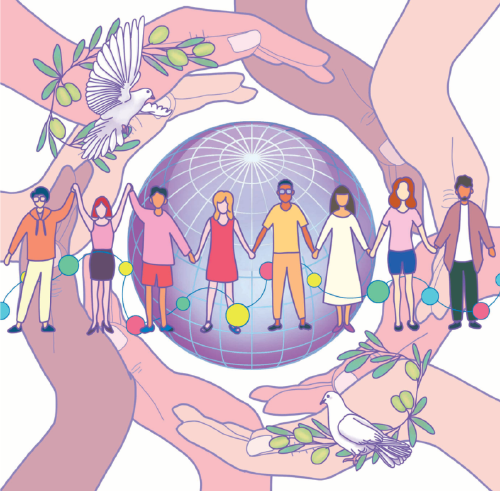 Leading scholars and officials around the world have called on nations to respect the diversity of human civilization, uphold the spirit of harmony in diversity, and follow the path of exchanges and mutual learning based on equality, dialogue, and inclusiveness.
They made the urge at an online international seminar hosted by the United Nations Association of China on Tuesday, in parallel to the 51st Session of the United Nations Human Rights Council.
Wang Chao, president of Chinese People's Institute of Foreign Affairs and president of UNA-China, addressed the seminar titled "Promote Exchanges and Mutual Learning Among Civilizations, Build an Open and Inclusive World".
Wang stressed that mutual respect and equality should be upheld, and global human rights governance should be promoted based on respecting differences among civilizations.
He called upon nations to stick to exchanges and integration to promote mutual progress, adhere to integrity and innovation to keep pace with the times, pursue peace and development through dialogue among civilizations and promote people-to-people exchanges.
"There is no superior or inferior path to human rights, only its own characteristics. People of all countries have the right to independently choose the path of human rights development best suited to their national conditions," he said.
"The Chinese people have never accepted the logic that a strong country is bound to seek hegemony. Instead, they advocate that all countries, big or small, strong or weak, rich or poor, are equal members of the international community and participate in international affairs on an equal footing," he added.
China has provided the international community with public goods such as the Belt and Road Initiative, the Global Development Initiative and the Global Security Initiative, and China adheres to the common values of peace, development, equity, justice, democracy, and freedom for mankind, he said.