UN releases emergency funding to support Ebola response in DRC
UNITED NATIONS, June 8 (Xinhua) -- UN Undersecretary-General for Humanitarian Affairs and Emergency Relief Coordinator Mark Lowcock has released 40 million U.S. dollars to help the Democratic Republic of the Congo (DRC) in its response to Ebola and other health emergencies.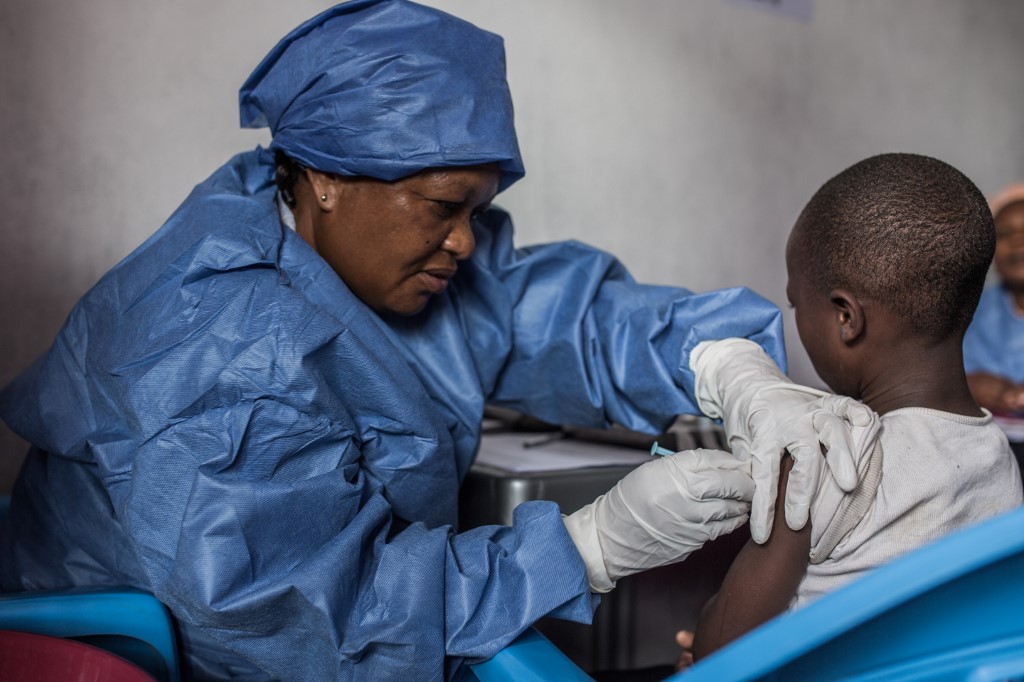 A girl is getting inoculated with an Ebola vaccine on November 22, 2019 in Goma, DRC. (File photo by AFP)
The funds from the Central Emergency Response Fund (CERF) will strengthen the DRC's existing health services to enable follow-up support for Ebola survivors and establish community-based surveillance, alert and rapid response systems, said the UN Office for the Coordination of Humanitarian Affairs (OCHA) on Monday.
The money will also be used in the delivery of food, shelter, water and sanitation support, and health, education and protection services, said the office, which Lowcock heads.
The CERF funding announcement came shortly after the DRC government confirmed a new outbreak of Ebola in Mbandaka in the northwestern province of Equateur.
The DRC is fighting a prolonged Ebola outbreak. More than 2,200 people have lost their lives to the virus since the outbreak started in the east of the country in August 2018. In addition to Ebola, the DRC is battling a dangerous mix of health and humanitarian crises, including the world's largest measles outbreak, massive internal displacement and insecurity, and the COVID-19 pandemic, said OCHA.
The allocation of 40 million dollars builds on an earlier release of 30 million dollars of CERF funds. Enditem