Palestinian leadership vows to halt U.S. anti-Hamas draft resolution at UN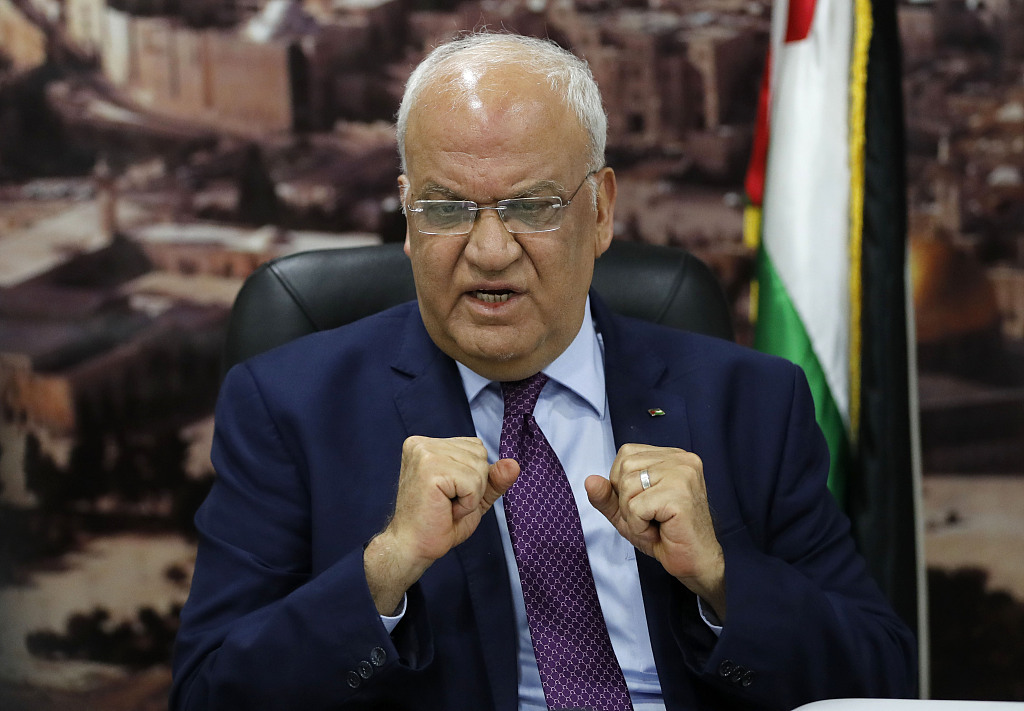 File photo of Saeb Erekat. (Photo: VCG)
RAMALLAH, Dec. 2 (Xinhua) -- The secretary general of the Palestine Liberation Organization (PLO) said on Sunday that the Palestinian leadership is battling in the UN General Assembly to halt a U.S. draft resolution to condemn Hamas.
"Hamas is a Palestinian party, and whether we agree or disagree with it, we will not allow that any Palestinian party is described as terrorists," Saeb Erekat told the official Palestinian radio station Voice of Palestine.
The UN General Assembly is expected to vote on Thursday on a draft resolution that condemns Hamas rocket attack against Israel in a step backed by the outgoing U.S. ambassador in the UN Nikki Haley.
Israeli media reported that Washington has pressured in the past few days some European countries to support the draft resolution.
If passed, it would be the first UN resolution to condemn Palestinian resistance.
Resolutions adopted by the UN General Assembly are non-binding, but they carry political weight and are seen as a barometer of world opinion.
In a letter to President of UN General Assembly Maria Fernanda Espinosa, Hamas chief Ismail Haniyeh condemned "the ongoing and desperate attempts by Washington's financial and emotional support to Israeli occupation."
Hamas counts on the UN member states to stand by the international legitimacy "in support of the people's rights to defend itself and halt the aggressive U.S. attempts," the letter said.
The Palestinians severed ties with the United States after U.S. President Donald Trump, who declared Jerusalem as Israel's capital last year, moved the Israeli embassy to the disputed holy city in May.
In addition, the Trump administration has cut more than 500 million U.S. dollars in Palestinian aid.
Palestinians want East Jerusalem as the capital of their future independent state, while Israel claims all Jerusalem as its "eternal and undivided" capital.
Israel annexed East Jerusalem in the 1967 War and declared the entire city as its capital in 1980, a move not recognized by most of the international community.