Pakistan celebrates first metro line opening
Global Times
1603680112000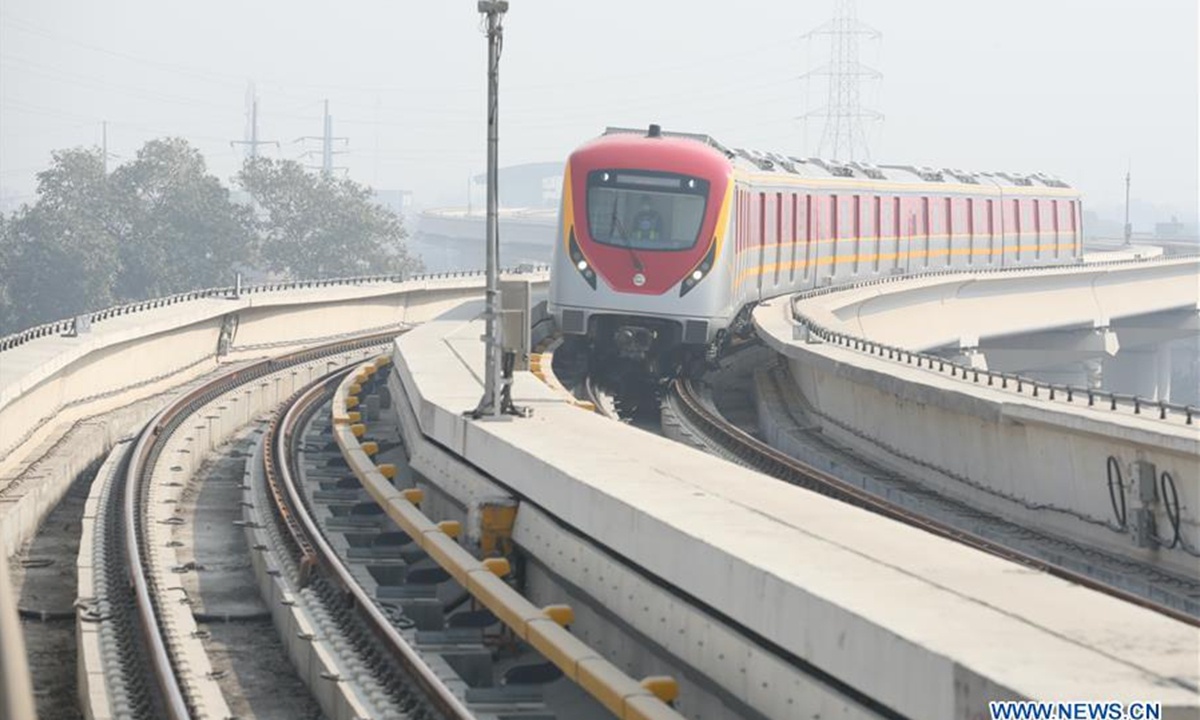 Pakistan's first metro line was opened on Sunday in the northeastern city of Lahore, built by Guangzhou Metro Company using Chinese standards and facilities, and will be jointly operated by companies from China as well as Pakistan.
Launched in 2015, the metro line was first put into trial operation at the end of 2019. The metro line is also the first underground transportation project of the China-Pakistan Economic Corridor (CPEC) under the Belt and Road Initiative. Proposed in 2013, the CPEC aims to build a strong economic cooperation between the two countries.
The line is 25.58 kilometers long, with 26 stations in total. The line will be operated for 12 hours per day, with 5 minutes between each train during rush hours, making it the top transportation system in South Asia.
The opening of the line is being warmly received by local residents, and is bringing job opportunities to local communities. According to media reports, the construction of the metro line has brought over 7,000 job opportunities to Pakistan, and its operation is expected to bring around another 2,000.
The metro line is the first metro line that the Guangzhou Metro Company has been granted license to operate overseas. The company currently operates a total of 515 kilometers of metro lines in China, ranking among the top five in the world. It is expected that its operating mileage will reach 800 kilometers in 2023.
According to the Community of Metros (CoMET) benchmarking group, Guangzhou Metro ranks first in operating safety and punctuality among the 38 large-scale metros in the world.