Brazilian president says to deepen relations with China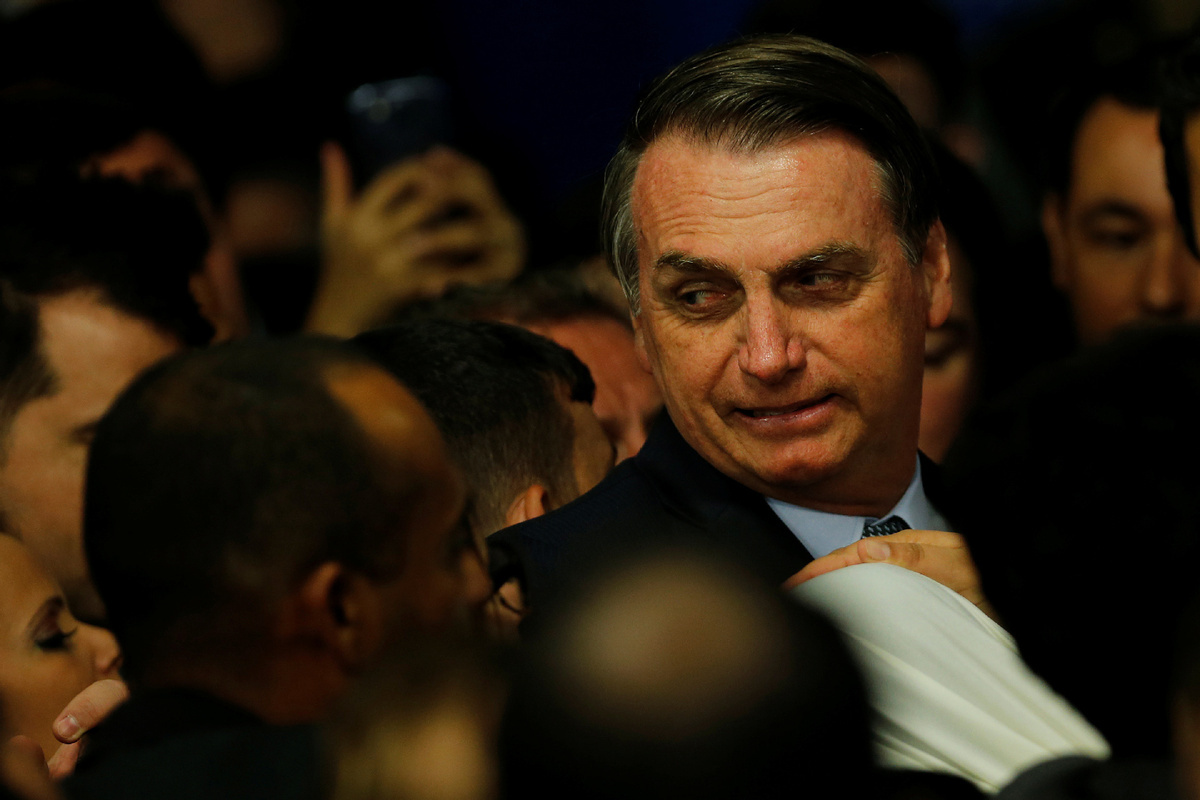 Brazilian President Jair Bolsonaro attends a ceremony of consecration of Saint Mary of the Immaculate Conception at the Planalto Palace in Brasilia, Brazil, May 21, 2019. (Photo: Agencies)
BRASILIA -- Brazilian President Jair Bolsonaro said his country will deepen relations with China.
Bolsonaro indicated the stance when meeting foreign correspondents at the presidential Planalto Palace here on Friday.
"Brazil has open arms towards the economy, to converse, approach, and make effective relations with the whole world ... We are open to trading with the whole world," Bolsonaro added.
The president's chief of staff Onyx Lorenzoni said that Brazil has large projects which involve construction of railways, waterways, airports, transmission lines, electric energy generation and photovoltaic cells, and China's participation "would be very welcome."