Female voices from World Cup spark sexist backlash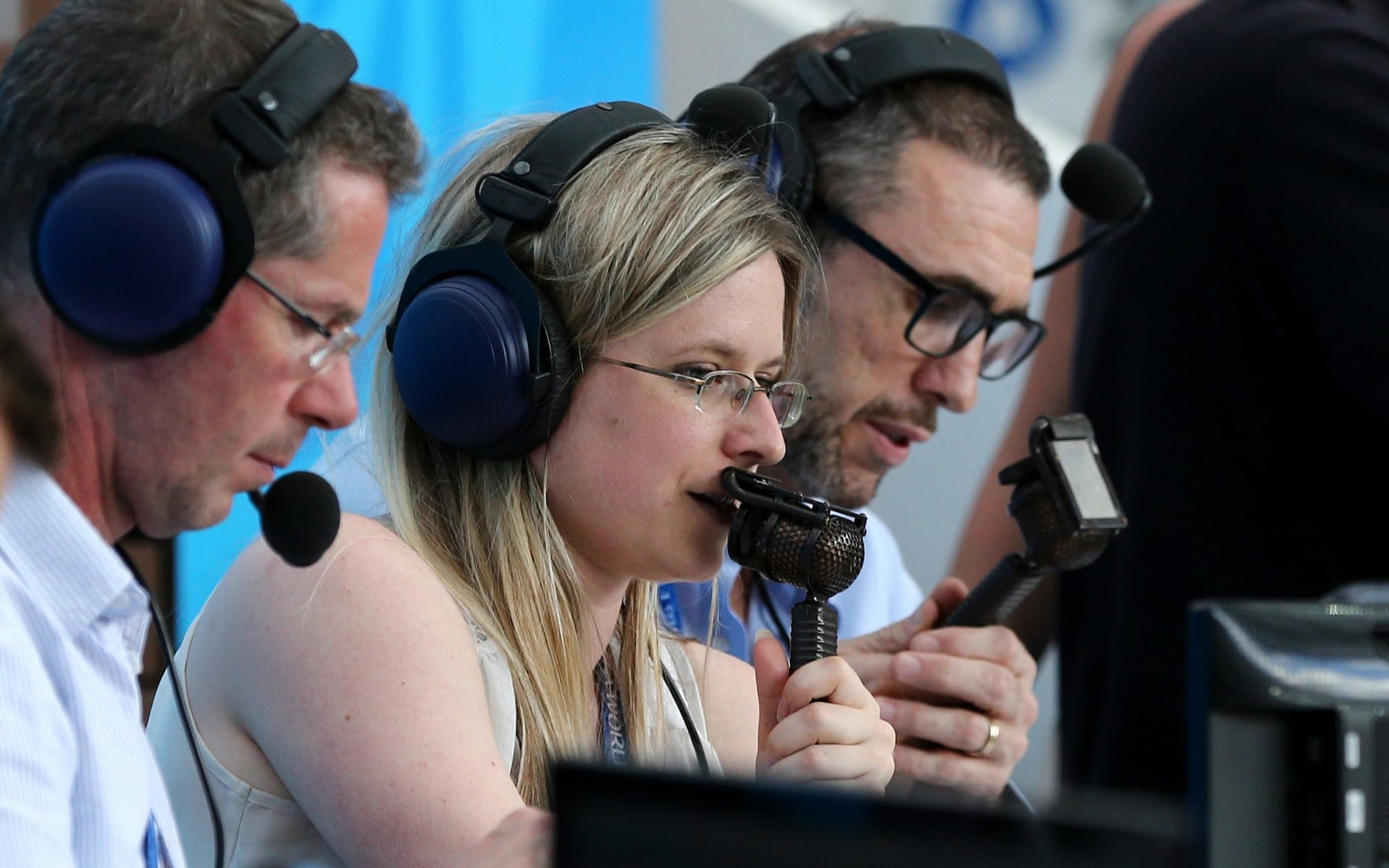 Female sports journalists have made history with live commentaries on games broadcast from the World Cup – only to be vilified in torrents of sexist insults and ridicule on social media.
While women presenters and experts have slowly gained a foothold in the TV studios of sports broadcasters, live commentary of football's showpiece tournament had until now been very much a man's game.
Some fans desperately want to keep it that way and have vented their anger on Twitter and other social media.
"Call me old-fashioned, but women commentators, no thank you," wrote one after the BBC's Vicki Sparks and a male colleague commentated on a live match for Britain's public broadcaster.
"BBC again trying to do the PC thing," the user scoffed.
Others charged that "women commentators just don't work", make fans "cringe", help stations to "tick boxes" in gender equality, and that their "squeaky voices" ruin the experience.
Former England captain John Terry posted on Instagram a photo of his TV set during the Morocco vs Portugal match in question with the caption "having to watch this game with no volume".
After many angry replies, he deleted the post and clarified that, after he had returned late at night from holidays in the Maldives, the audio on his set was not working.
'Losing it online'
Similar sentiments have rained down on female TV pioneers such as Claudia Neumann of Germany's ZDF, Aly Wagner of Fox in the US, Hanna Marklund of Sweden's TV4 and Norwegian NRK's Lise Klaveness.
In Germany, ZDF sports chief Thomas Fuhrmann jumped to the defence of Neumann after she repeatedly became the target of fierce ridicule and gender-based attacks.
"Of course we accept criticism, including of our commentators, but what is happening with Claudia Neumann is breaking all boundaries," he said.
"This is obviously about something fundamental – a woman commentating on a game at the men's World Cup. Some people are completely losing it online, it's beyond the pale."
Support for Neumann – who had previously taken the microphone for Euro 2016 and Champions League matches – also came from the German Olympic and Sports Confederation.
The body proposed putting more women into "supposedly male disciplines" with an emphasis on high-profile events such as at the World Cup and Champions League matches.
Bibiana Steinhaus – who became the first woman to referee Bundesliga men's matches this year, and suffered a similar backlash – also expressed her solidarity.
'A men's world'
German journalism lecturer Jana Wiske wrote in Der Spiegel news weekly that the situation was not surprising, given that out of 419 German journalists at the World Cup, only 49 are women.
"It's still unusual to listen to a woman" give commentary on a game, she wrote. "Football is a men's world, not only in Germany, so who can really be surprised by this humiliating criticism against the female commentator?"
The often backward gender attitudes were on display elsewhere in the Cup, such as when a journalist for Germany's Deutsche Welle was groped and kissed on the cheek by a fan while delivering a live segment to camera.
DW condemned the assault on its Colombian journalist Julieth Gonzalez Theran, calling for "zero tolerance" on harassment to ensure female reporters can "do their jobs at major sporting events".
When it comes to bringing equality to the job of commentating on matches, Germany's other major public TV network ARD announced that in the "medium-term", it is also looking for a female commentator for men's football matches.
Its sports chief Axel Balkausky said that it was still difficult to attract more female commentators, given the sometimes hostile atmosphere.
"We are working on it," he told national news agency DPA, "but we see that, given the often absurd and negative reactions, a woman must be very secure as a commentator in order to be able to deal with such situations."