Garbage in Thailand's largest river to be removed under 10-day campaign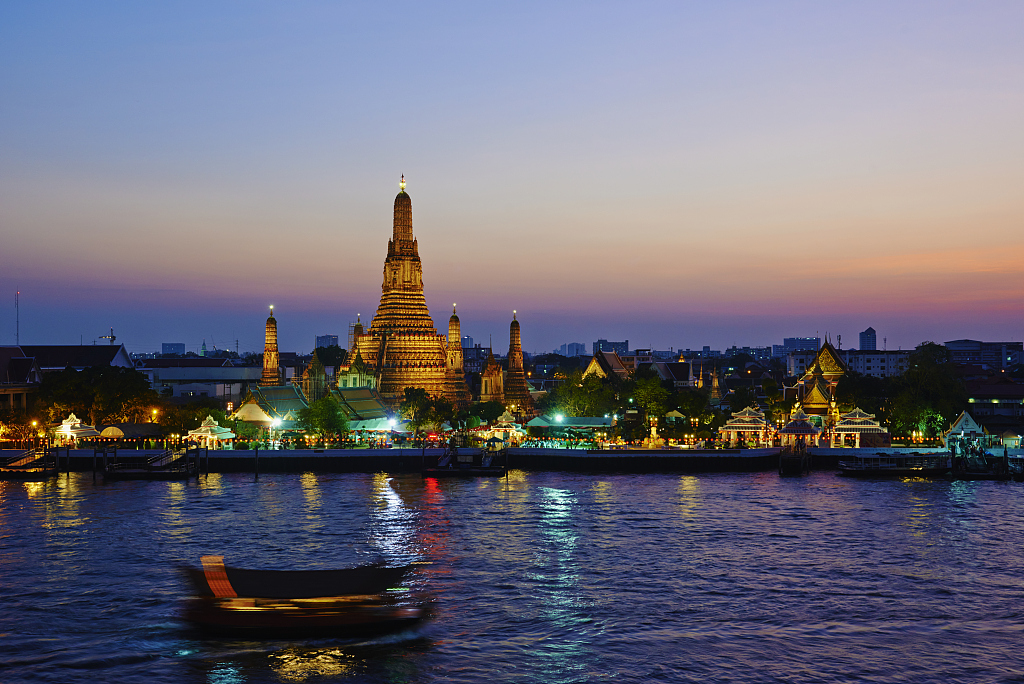 Chao Phraya River. (Photo: VCG)
BANGKOK, Dec. 6 (Xinhua) -- A 10-day environmental campaign will be launched on Monday to pick up garbage, either floating or submerged, in Thailand's largest river Chao Phraya River, said a senior government official on Thursday.
Ang Thong provincial governor Rewat Prasong said the authorities in 10 central provinces have joined hands for the campaign to remove the garbage, particularly plastic waste, from the 372-km-long Chao Phraya River, in the 10-day time beginning on Dec. 10.
Government personnel, workers and volunteers will ride in kayaks, sailing from Pak Nam Pho tributary in Nakhon Sawan province to an estuary of the Gulf of Thailand in Samut Prakan province, to pick up the garbage, according to the provincial governor.
He said the campaign is primarily designed to raise the public awareness of the sustained, concerted effort to dispose of such garbage and waste in the country's major waterways.
The environmental campaign will be conducted in the 10 central provinces where Chao Phraya River flows through.