WHO chief makes plea for unity to fight virus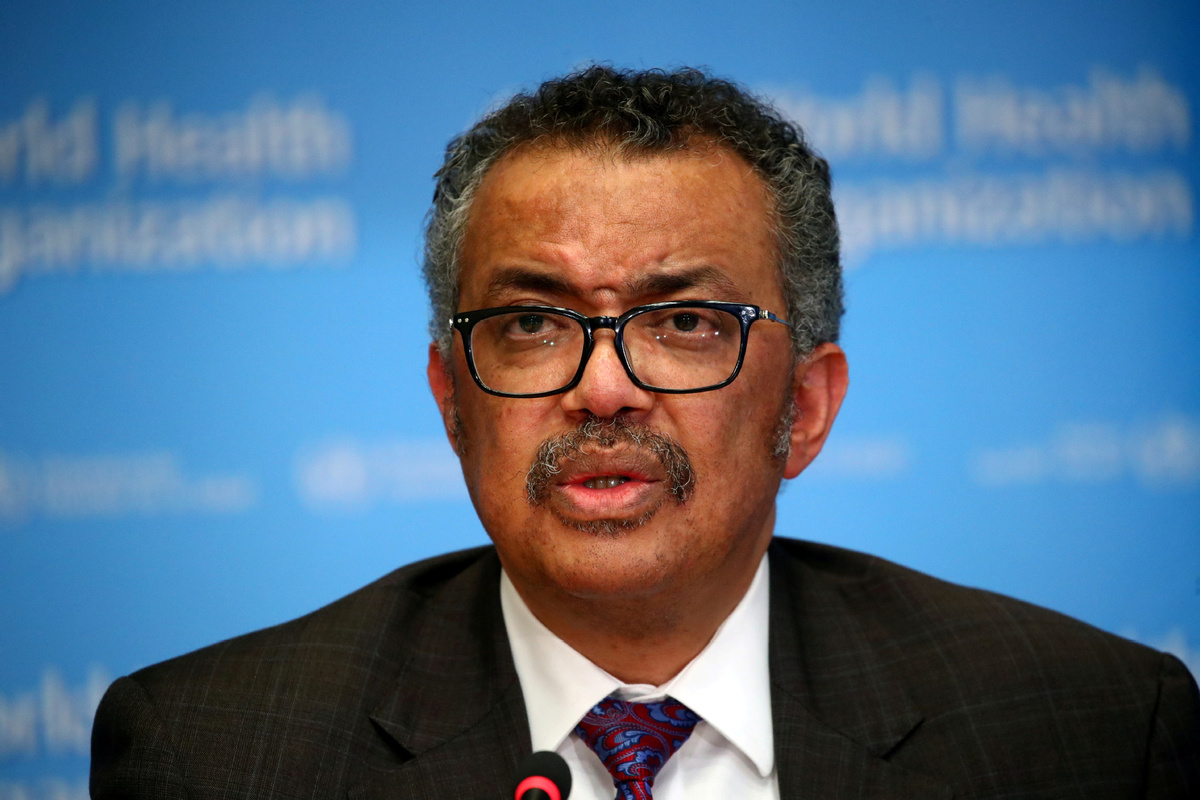 Director General of the World Health Organization Tedros Adhanom Ghebreyesus speaks during a news conference on the situation of the coronavirus, in Geneva, Switzerland, Feb 28, 2020. (Photo: Agencies)
The World Health Organization has called for national level unity as well as global solidarity in the battle against the coronavirus, as Europe and Asia continued to see an increase of confirmed cases.
Speaking at a virtual media briefing in Geneva on Wednesday, WHO Director-General Tedros Adhanom Ghebreyesus said: "More than ever, the human race should stand together to defeat this virus."
He also defended the agency's record in its response to the novel coronavirus, saying the WHO would reconvene its emergency committee on Thursday to evaluate the evolution of the pandemic and to advise on further recommendations.
Thursday marks three months since the WHO declared the outbreak a Public Health Emergency of International Concern.
Meanwhile, the United Kingdom massively ramped up its novel coronavirus testing program on Wednesday, hours before the deadline the government had set to reach 100,000 tests a day.
The government said widespread testing, and the means to track people who were in contact with those carrying the disease, had to be in place before the UK's lockdown could end.
Also, it revealed for the first time the full daily death toll in the country, which included deaths in care homes and the community, during its regular novel coronavirus briefing on Wednesday. The new combined daily total was 765.
The total number of UK deaths now tops 26,000, Europe's second-highest.
UK Foreign Secretary Dominic Raab said the UK is not yet ready to relax its lockdown, and the country has been having good success in buying personal protective equipment from other nations recently, including 5 million face masks from China.
In Asia, South Korea reported on Thursday that it had no new domestic coronavirus cases for the first time since its Feb 29 peak. The Korea Centers for Disease Control and Prevention reported four new infections, all imported cases, taking the national tally to 10,765. The death toll rose by one to 247.
In Japan, the country's Parliament on Thursday passed an emergency budget worth around $240 billion, including cash handouts for every resident, in a bid to counter the economic devastation wrought by the pandemic.
Yemen on Wednesday registered its first two deaths from COVID-19, as the UN humanitarian coordinator for Yemen warned of a possible rapid spread of COVID-19 in the war-torn country, where a five-year civil war has severely shattered its healthcare system.