Buttigieg: It's clear Trump deserves impeachment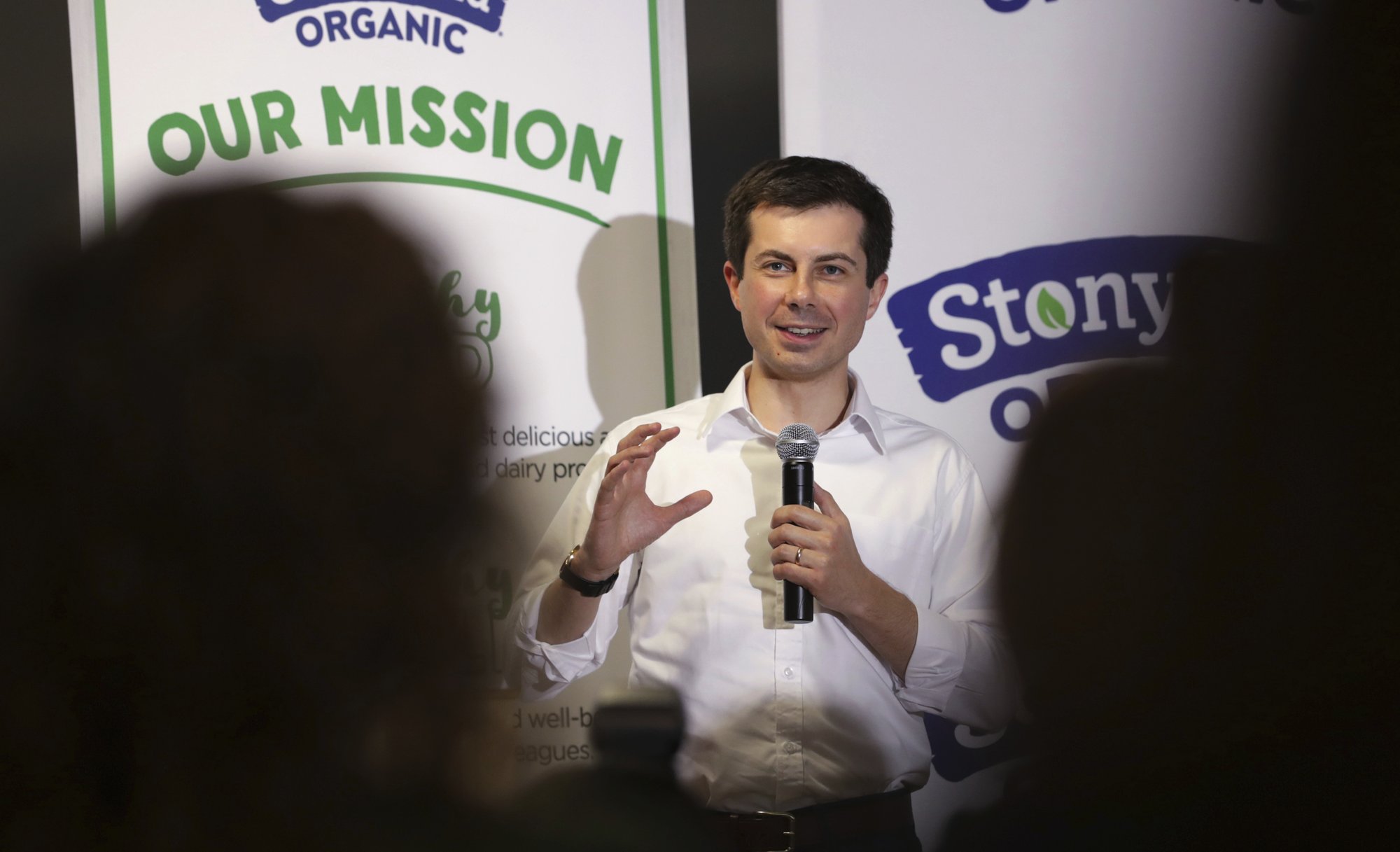 In this April 19, 2019, photo, Democratic presidential candidate South Bend Mayor Pete Buttigieg answers questions from employees during a campaign stop at a dairy company in Londonderry, NH. (Photo: AP)
South Bend, Indiana, Mayor Pete Buttigieg (BOO'-tuh-juhj) says President Donald Trump has "made it pretty clear that he deserves impeachment," but he will "leave it to the House and Senate to figure that out."

The 2020 Democratic presidential candidate was asked about the call from some people in his party for Trump's impeachment following the release of special counsel Robert Mueller's redacted report looking into connections between Russia and Trump's 2016 campaign as well as obstruction of justice. Mueller found no evidence of conspiracy between Russia and the Trump campaign but reached no verdict on obstruction.
Buttigieg says, "My role in the process is trying to relegate Trumpism to the dustbin of history."
He continued: "And I think there is no more decisive way to do that, especially to get Republicans to abandon this deal with the devil they made, than to have just an absolute thumping at the ballot box for what that represents."
Buttigieg says Vermont Sen. Bernie Sanders and President Donald Trump are "stupendously different in very, very many respects" as he tried to smooth over an earlier comparison of the two politicians.
At a CNN town hall in New Hampshire on Monday night, Buttigieg noted that anti-establishment energy "can find its way in a number of very different political directions."
He says recent history shows that voters aren't just focused on "are you close to me on a left-right political spectrum." Rather, he said, they want to know: "Are you really going to profoundly change the system that we're living in?"
Sanders and Buttigieg are among the Democrats seeking the party's nomination to take on Trump in the 2020 election.