Bukele receives credentials as president-elect of El Salvador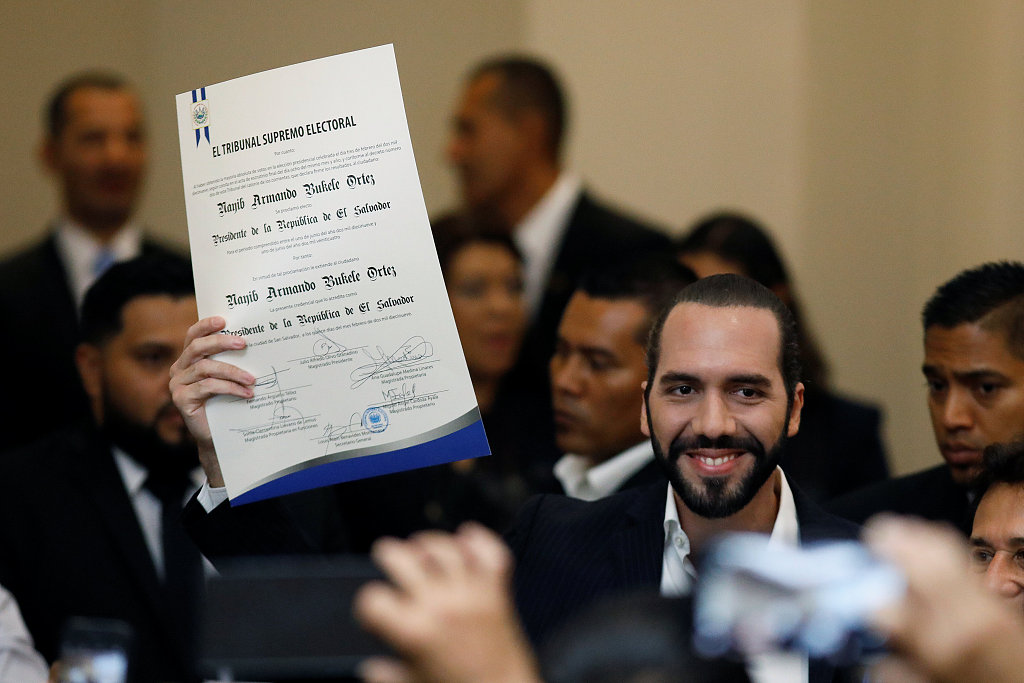 Nayib Bukele shows his credential as president-elect after winning the presidential election during a ceremony in San Salvador, El Salvador February 15, 2019. (Photo: VCG)
SAN SALVADOR, Feb. 15 (Xinhua) -- Nayib Bukele, the winner of El Salvador's presidential election held on Feb. 3, received his credentials from the Supreme Electoral Court (TSE) on Friday, certifying him as president-elect of El Salvador.
In a ceremony held in San Salvador, both Bukele and Vice President-elect Felix Ulloa received their credentials, which certify them as winners of the election.
Both will be sworn in on June 1 for a five-year term.
TSE president Julio Olivo highlighted the work done by the entity during the electoral process to guarantee a transparent and peaceful election process.
Also present during the ceremony were current President Salvador Sanchez Ceren and various government officials, as well as members from the Legislative Assembly, and from different political parties.
Bukele won the election with 1,434,856 votes, or 53.10 percent of the total votes. The election saw a 51.88 percent participation rate among registered voters.